Firefighters the latest group to pull out of Auckland Pride parade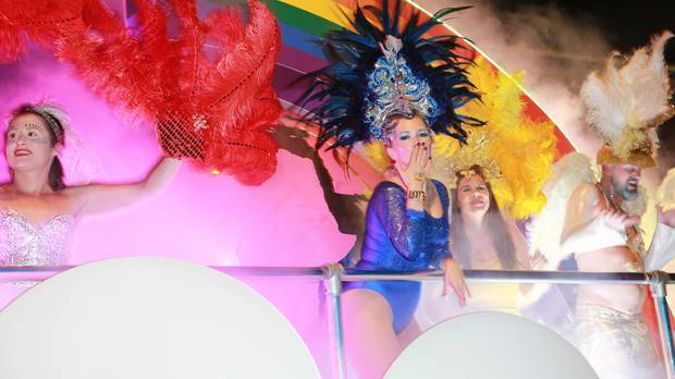 Firefighters the latest group to pull out of Auckland Pride parade
Firefighters are the latest group to pull out of next year's Pride parade after police were banned from marching in uniform.
Earlier this month the board of Auckland Pride decided to stop police from marching in uniform, saying they "do not currently meet the degree of safety and awareness of intersectionality required by our rainbow communities".
A post on the New Zealand Firefighters Union Facebook page confirmed Fire and Emergency New Zealand would be withdrawing from the Auckland parade.
"The Auckland Local Committee understands from Regional Manager Kerry Gregory that FENZ will be withdrawing from next year's Pride Parade to be held in Auckland.
We, as a Committee, agree with this stance taken by FENZ and also feel it is important to support our fellow emergency service partners, however, we recognise that it becomes a personal decision for members if they wish to participate in 'civilian attire'," the post said.
The Rainbow New Zealand Charitable Trust, the New Zealand Defence Force, Vodafone New Zealand's Rainbow Whānau, NZME and SkyCity were among the other organisations to withdraw their support.
A Facebook event had also been set up to encourage people to attend the parade dressed as police officers in protest.
The parade's board chair Cissy Rock earlier said the board tried to ensure that those who participated in the parade "worked proactively" with them to ensure the safety of the Rainbow community was at the forefront.
"Unfortunately, institutions such as the police were not able to compromise with the Pride board despite months of consultation with the community that highlighted more work needed to be done in order for participants to feel safe with the police's presence in the parade.
"The Pride Parade is so much more than its corporate sponsors or government institutions. It is about our Rainbow community coming together to both celebrate and fight for a future where everyone is free from systemic discrimination.
"We remain open to finding common ground with institutions that are working towards ensuring they are truly Rainbow inclusive, but have yet to get to that point."