'We will continue to do the best we can': Fire station closed for two days due to staff shortages
Author

Publish Date

Wed, 13 Sep 2023, 4:07PM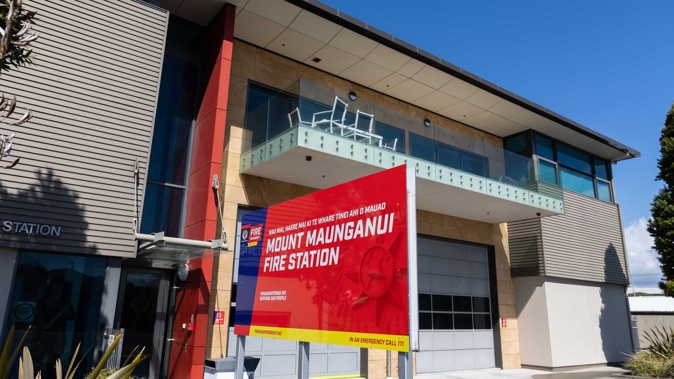 'We will continue to do the best we can': Fire station closed for two days due to staff shortages
Author

Publish Date

Wed, 13 Sep 2023, 4:07PM
The Mount Maunganui fire brigade was closed for two days last week due to staff shortages.
Two fire trucks were offline from the Golf Rd station on Friday and Saturday. Any emergencies were covered by neighbouring brigades.
Without sufficient staffing numbers, a fire truck could not be dispatched from the station to attend emergencies. A minimum of at least four career or volunteer firefighters, including an officer and a driver must be available per vehicle.
Fire and Emergency Bay of Plenty district manager Jeff Maunder said the unavailability of the Mount Maunganui fire trucks was due to "firefighters' leave requirements on top of some temporary vacancies at the station".
However, Maunder said residents could be confident Fire and Emergency crews would continue to respond to emergencies in the community.
The system was designed for neighbouring brigades to "provide cover for each other" in emergency events, he said.
"While the current situation is not ideal, it is a routine procedure for us as an emergency response service," Maunder said.
Mount Maunganui Fire Station on Golf Rd was closed two days last week due to staffing. Photo / Alex Cairns
New Zealand Professional Firefighters Union Tauranga branch secretary Mike Swanson said fire appliances needed to have a minimum number of firefighters on board to operate emergencies safely and effectively.
Swanson believed the short-staffing was caused by a combination of "short and long-term absences" ranging from injuries, medical circumstances, and in one case parental leave.
He said career firefighters felt "compelled to make themselves available" for longer hours to cover absences.
Swanson said this resulted in firefighters becoming exposed to "excessive levels" of carcinogens, workplace injuries and mental trauma.
"We are spending less time at home with our families decompressing and recovering," said Swanson.
He said Tauranga was one of the fastest-growing regions in the country and the number of career firefighters had not increased since the 1990s.
"We have failed to plan to grow to keep pace with this and now face a race to catch up," said Swanson.
He said it was a race the service was "currently losing" and the number of firefighters and fire appliances was too low to cover risk.
"We will continue to do the best we can to keep both our staff and the public safe to the best of our ability.
"It's what we always do. It's our job," said Swanson.
Michaela Pointon is an NZME reporter based in the Bay of Plenty and was formerly a feature writer.
Take your Radio, Podcasts and Music with you