Fears Lyttleton strike could affect entire South Island
Author

Section

Publish Date

Wednesday, 7 March 2018, 2:18PM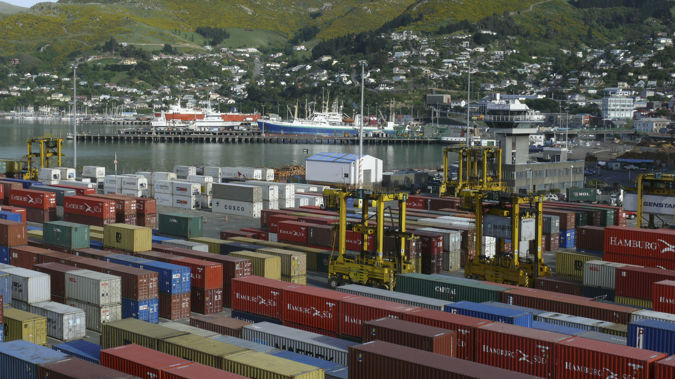 The Rail and Maritime Transport Union has withdrawn its strike notice for this week after mediation with Lyttelton Port Company representatives.
However, they still intend to strike from Tuesday if an agreement isn't reached.
The union's in mediation with LPC over wage increases and scrapping proposed roster changes.
Strike action would cause signification disruption,with Lyttelton Port the third largest in the country.
Union organiser John Kerr says they've had some progress today, but says they have not reached a settlement.
"What is disappointing is that the port company is still saying they are not going to pay workers who are available to work tomorrow after We withdrew the strike notice in good faith."
Kerr says they'll be holding a union meeting tomorrow morning to seek further direction.
The threat of strike action has left several groups concerned with what impact a strike could have on the entire South Island.
Canterbury Chamber of Commerce Chief Executive Leann Watson says strike action will affect customers if it goes on too long.
"Certainly any delays in things like exports and imports is always of concern because of that flow on impact that it has on the wider community."
Watson says she's hoping any strike action is minimised.
"If it does go on for the 14 days that has been proposed, that will have a significant impact, not only on Canterbury businesses and consumers but also the South Island."
Watson says Lyttelton Port Company handles half of the South Islands container volume.
PrimePort Timaru Chief Executive Phil Melhopt says they are preparing for any additional ships that can't go into Lyttelton.
"We've got one container vessel locked in but there are other shipping lines talking to us as well."
Stirke action could also cause significant disruptions to exporters.
Rangiora company McAlpines export 350 49-foot containers of timber to Asia from Lyttelton every year.
Shipping administer Yvonne Webb says they have delayed this weeks shipping until next week.
"Hopefully it doesn't affect two weeks shipping. Otherwise, as we go on, it will get and worse for getting space on vessels because it will snowball."
Webb says they will have issues with storage if the strike goes on for too long.
"There's just only so much that we can move for packing each week, so it will have a bit of a domino effect on what's moving."
Webb says one option is to truck their wood to Port Otago, which is expensive.