Father outraged son was prescribed antibiotics at school without parents' knowledge
Author

Publish Date

Tue, 2 Aug 2016, 12:10pm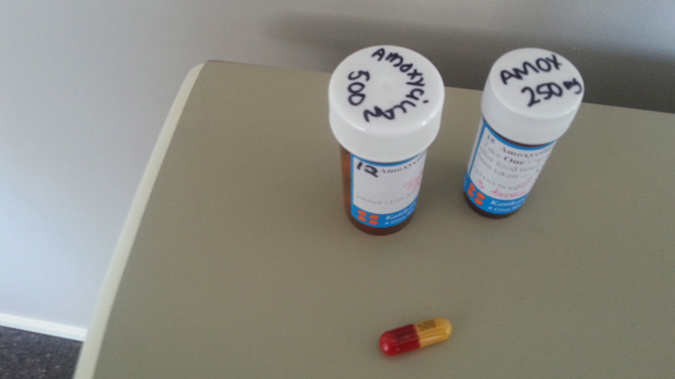 Father outraged son was prescribed antibiotics at school without parents' knowledge
Author

Publish Date

Tue, 2 Aug 2016, 12:10pm
A Bay of Plenty father is outraged his son was prescribed antibiotics at school without a call home first.
Marc Cotter's 12-year-old son was feeling a bit sick, so he went to the sick bay at Katikati College.
When the usual nurse was off site, he was referred to the local GP, who works part-time at the school.
Mr Cotter said his son was given two containers of amoxicillin tablets in un-prescribed bottles - one of which expired in March this year.
"Our phone's 24 hours. There's no real reason why you can't get hold of us. There was no notification to us at all that one, he was even in the sick bay, two he'd seen a doctor and three, had been prescribed any medication."
Mr Cotter said it wasn't until his son arrived home from school looking teary-eyed and red-cheeked, that he even aware he was sick.
Katikati College said it's aware of the situation and is actively following up with the nurse, and doctor who prescribed Mr Cotter's son the medication.
Principal Neil Harray said he's meeting with both of them today.
He said the school's usual process of notifying parents of a child's illness before prescribing medicine didn't happen - and he's not happy about it.