Farmers defend bobby calf cruelty video
Author

Publish Date

Wed, 26 Oct 2016, 7:43AM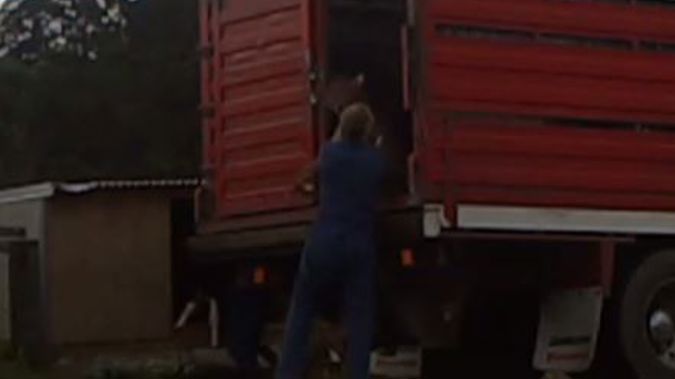 Farmers defend bobby calf cruelty video
Author

Publish Date

Wed, 26 Oct 2016, 7:43AM
Farmers say some of the handling is rougher than they'd like, but the latest footage of bobby calves being loaded onto trucks is nothing like the cruelty recorded last year.
Animal activist group Farmwatch has released new hidden camera footage of bobby calves being mistreated on dairy farms.
It comes after the Ministry for Primary Industries introduced new regulations to improve how calves are treated, following previous hidden camera footage released a year ago.
The footage, published online, appears to show calves being thrown onto the backs of trucks, dropped onto the ground, and dragged along by their legs.
DairyNZ chief executive Tim Mackle said the workers appear to be following accepted practice of loading calves by rolling them rear end first.
He said it's the best way to prevent calves from stepping back out of the truck and harming themselves.
Mr Mackle said new regulations come into effect in August next year requiring farmers to have loading platforms, reducing the requirement to lift.

He also said there's anecdotal evidence of significant improvement in the numbers of calves picked up being fit for transport.