Family First targets abortion reform with full page ad
Author

Publish Date

Sun, 4 Nov 2018, 11:04AM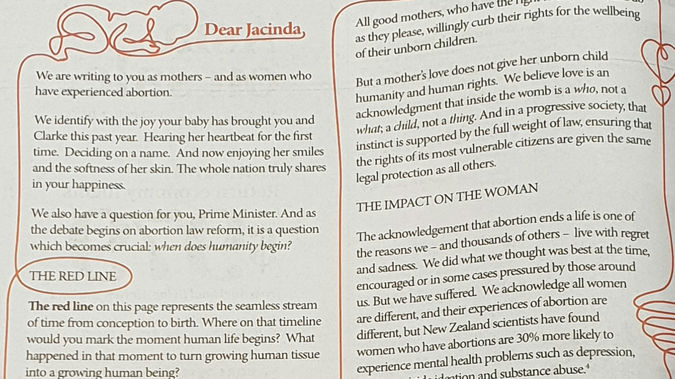 Family First targets abortion reform with full page ad
Author

Publish Date

Sun, 4 Nov 2018, 11:04AM
Family First is trying to prick the Prime Minister's conscience, in a debate about abortion.
The conservative lobby group has taken out a full page ad in today's papers to ask: when does human life begin?
T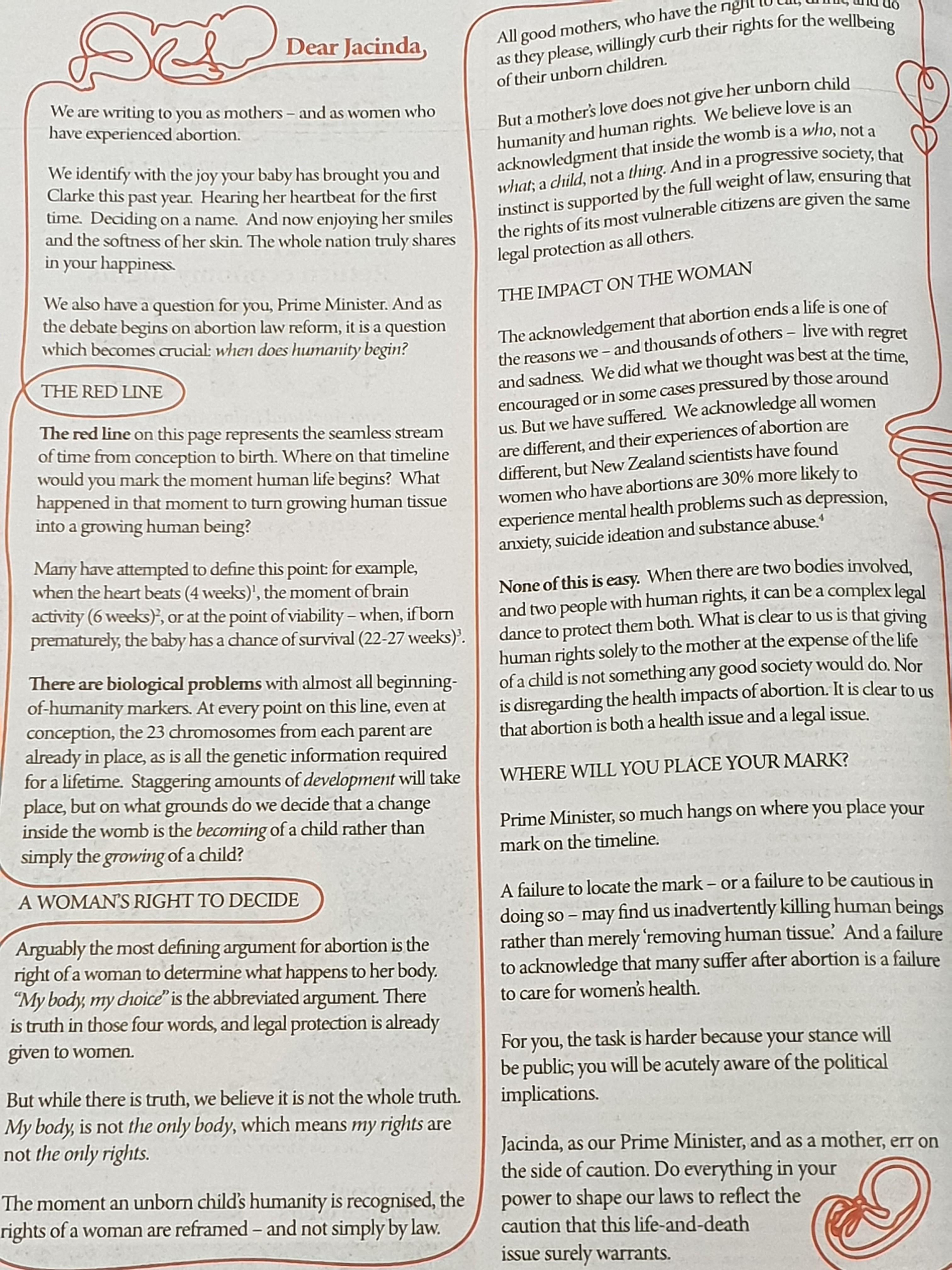 he ad points out the difficulty in defining the moment a foetus becomes a human whether it's at conception, birth, or somewhere in between.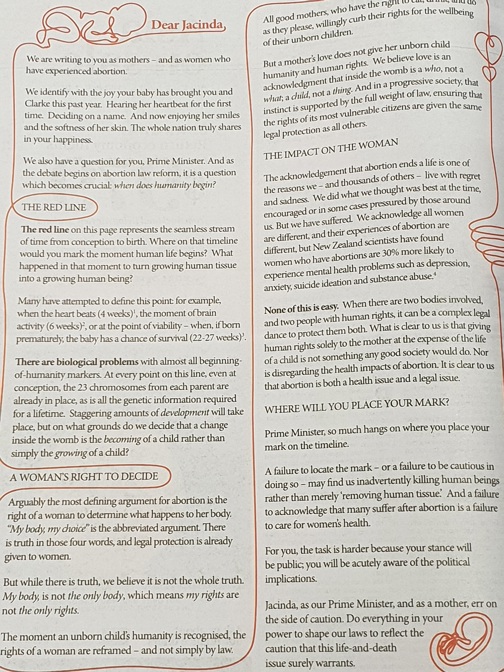 Labour campaigned on abortion reform, and Jacinda Ardern wants it taken out of the Crimes Act.
The open letter is signed by mothers who've had abortions.
They acknowledge it's a complex debate, and they're urging Ardern to err on the side of caution in any law change.