Failing ticketing system could see speeders earn a stern telling off
Author

Publish Date

Fri, 23 Nov 2018, 1:28PM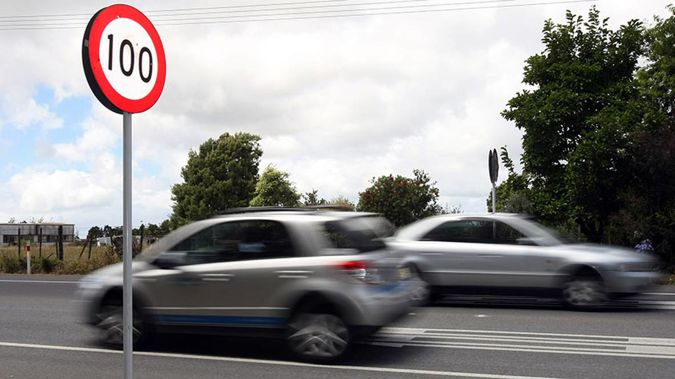 Failing ticketing system could see speeders earn a stern telling off
Author

Publish Date

Fri, 23 Nov 2018, 1:28PM
Police would rely on the courts to prosecute traffic infringements or resort to giving lawbreakers a stern telling off should the system which processes all traffic tickets stop working.
The Police Infringement Processing System (PIPS) processes on average around 121,000 infringements each month.
But Police and the NZTA have previously warned Government ministers in a briefing that it is being kept going at a significant cost to police and there is a risk it could stop working completely.
In an Official Information Act response to the Herald, Superintendent Steve Greally, Police national manager road policing, said police were paying an average of $350,000 a year on upgrades to the system in addition to the annual maintenance and service management costs of about $1.1m.
Asked what would happen if the system stopped working, Greally said: "New Zealand Police may still enforce traffic offending by way of other avenues; such as issue of summonses in appropriate cases and use of formal warnings in matters that are less serious."
Greally added that PIPS was coping with the current workload and was expected to continue meeting the current demand from road policing enforcement.
But that is at odds with the briefing provided to Police Minister Stuart Nash and Associate Transport Minister Julie Ann Genter in July from Police Assistant Commissioner Sandra Venables and NZTA safety and environment director Harry Wilson.
That said: "PIPS does not have the capacity to cope with increasing internal and external volume, such as that generated through an expanded safety camera programme alongside increasing numbers of frontline staff."
The Ministry of Justice declined to comment on the possible increased workload for court staff that might result if police were forced to issue summonses.
Chief operating officer Carl Crafar said Police had consulted the ministry on its plan to replace PIPS and had advised it was coping with its current workload and was expected to continue to do so.
The Public Service Association, the union which represents court staff, said its members already frequently experienced extreme workloads in a system that was already under significant pressure.

"The call on how major new demands on that system are handled is for the ministry. We would certainly expect our members would be consulted if and when increased workloads are proposed," said PSA national secretary Glenn Barclay.
Dealing with summonses was time-consuming and a conservative estimate of 50,000 extra summonses a month could add an additional 5000 hours a month for courts and registrars alone, he said.
The use of safety cameras is ramping up, with new "point to point" or average speed cameras being trialled, with infringements enforced, at two locations in Auckland from the middle of next year with a view to rolling them out nationwide.
Auckland Transport and other local authorities have also indicated a desire to install far greater numbers of red light cameras as soon as practicable, according to the briefing.
The expansion of the use of safety cameras will require a new infringement processing system, and Police, Ministry of Transport and NZTA are considering options for a replacement.