Expert: management and science the only answer to Myrtle Rust now
Author

Publish Date

Sat, 7 Apr 2018, 8:32am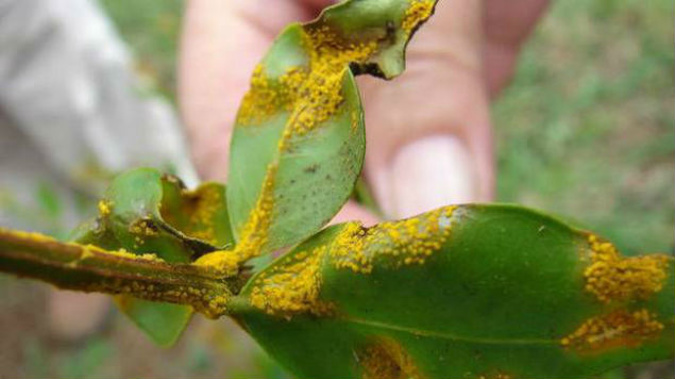 Expert: management and science the only answer to Myrtle Rust now
Author

Publish Date

Sat, 7 Apr 2018, 8:32am
Getting rid of Myrtle Rust is no longer an option, and an expert says the Ministry for Primary Industries is right to switch focus to managing the disease.
Myrtle Rust is now in the South Island and MPI says it'll no longer be doing intensive surveillance or destroying host plants.
Project Crimson trustee Ruud Kleinpaste isn't surprised it's been found in the Tasman District.
He says it will be less costly for MPI to adopt a long-term management plan.
"I'm quite convinced that yes there is no point in running after this Myrtle Rust and doing what they have done in the past. I think it is basically here to stay."
Kleinpaste says it's a concern for species such as Pohutukawa, Rata and Ramarama.
He says it is hoped genetic research will help save native tree species.
Kleinpaste says the situation demands a scientific response.
"So we are now looking for genetic strains of these plants that can withstand Myrtle Rust as well as possible, as efficiently as possible."