Exclusive: Corrections struggles to report deployment of 'serious disorder' teams in prisons
Author

Publish Date

Tue, 29 Mar 2022, 7:27am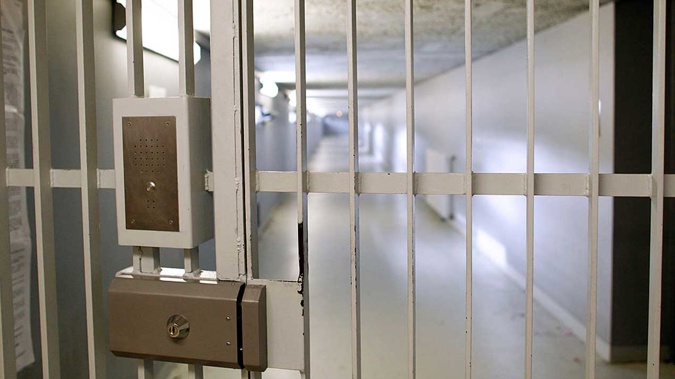 Exclusive: Corrections struggles to report deployment of 'serious disorder' teams in prisons
Author

Publish Date

Tue, 29 Mar 2022, 7:27am
Corrections can't easily say how many times its specialist restraint teams, only called in when all else fails, have been used in New Zealand's prisons.  
Newstalk ZB can reveal deployments are not centrally recorded in a 'reportable' format, and instead written into separate incident reports. 
That's despite teams going beyond the capabilities of regular prison workers, and responding to 'highly volatile' events, from jail yard brawls to prisoners inciting riots.  
They also need sign-off from a Prison Director, Regional Commissioner, or National Commissioner. 
In response to written questions by the National Party, Corrections Minister Kelvin Davis said he couldn't "reliably and readily extract" details on how many times the teams have been deployed since October 2017.  
National's calling on Davis to "show some leadership" and "sort it out", as the Green Party raises questions over whether officials are leaving themselves open to accusations of torture behind bars.  
A Corrections spokesperson maintains the Government department does keep track and, given enough time, would be able to gather the data. 
But they admit it's a big job, and would require Corrections staff to "review a significant number of individual incident reports." 
"Under the OIA [Official Information Act], we would have to consider the use of taxpayer money, given the substantial collation required", they said. 
"The deployment of advanced control and restraint teams is very rare." 
Corrections Minister Kelvin Davis said he has total faith in the way the organisation is operating. 
"I'm not terribly concerned by it." 
National fired back, saying the oversight is "not good enough", and that Davis needed to provide an answer. 
"If he can't, well, he's got to go back to his department and say, right, change your reporting processes", said corrections spokesperson Simon O'Connor. 
"They can tell us every time they use pepper spray on a single prisoner, yet somehow they can't tell us when they're deploying a team of officers... it doesn't make sense." 
The Green Party's justice spokesperson Golriz Ghahraman agreed, saying the lack of information is "frightening." 
"There's a hole there that leaves us vulnerable to being torturers, frankly", she said. 
Force can only be used lawfully against prisoners when a staff member has reasonable grounds to believe it's necessary, including for self-defence, to protect another person, or in the case of an escape. 
It comes after Newstalk ZB yesterday revealed the price tag of keeping people in prison is increasing, even as New Zealand's jail population drops significantly. 
Each person behind bars costs roughly $150,000 a year – that's up $30,000 on the 2018/19 financial year. 
Figures released by Corrections confirm the total cost of the country's prisons rose $140 million over the same period, from $1.1 billion to $1.3b. 
Since March 2018, the prison population has reduced by more than 25 per cent, from a peak of 10,820 to 7677.