Enchanter report highlights 'inadequate' search and rescue response
Author

Publish Date

Fri, 11 Aug 2023, 1:42PM
Enchanter report highlights 'inadequate' search and rescue response
Author

Publish Date

Fri, 11 Aug 2023, 1:42PM
The rescue operation to save the men aboard the Enchanter was "inadequate and inefficient" and further lives could be lost if changes are not made, according to a report released into the fatal sinking.
Inadequate fuel supply, and a lack of dedicated rescue helicopters or planes meant there was more than a four-hour delay in rescuing remaining survivors from the wreckage of the Enchanter which capsized in March 2022 off North Cape.
The Enchanter was carrying 10 passengers – five of whom would die. Today, the Transport Accident Investigation Commission (TAIC) released its final report into the sinking, along with a slew of recommendations for the Ministry of Transport (MoT) and Maritime NZ.
TAIC confirmed the Enchanter capsize was caused by a "catastrophic" wave which knocked the boat down.
The freak wave caused the windows of the boat to implode, and the saloon and flybridge separated from the hull causing a full capsize.
None of the passengers on the Enchanter were wearing lifejackets, as the capsize had happened so fast there had likely been no time to reach for one.
Nine out of 10 people survived the capsizing. Two were on top of the inverted flybridge, three were on the inverted hull and four people were in the water – but one was floating face down and was unresponsive.
Still from the helicopter rescue chopper during the rescue of men from the stricken charter fishing vessel Enchanter off the northland coast on March 20, 2022. Photo / Auckland Rescue Helicopter Trust
The crew had an emergency locator beacon which they activated, and a rescue helicopter sped to the scene.
Chief Investigator of Accidents Naveen Kozhuppakalam said the rescue team "excelled" in the extremely challenging operation which saw the survivors being winched to the helicopter in the dark, over water.
Five passengers were rescued from the upturned hull and other flotsam and taken to hospital.
"When that helicopter was full of people and left the scene, the survivability clock was ticking for remaining survivors," Kozhuppakalam said.
With three out of four people in the water still likely alive, time was of the essence to rescue them – but there were delays in both refuelling the helicopter, and sourcing other helicopters to assist with the rescue.
The current SAR system does not ensure that there are readily available, appropriately equipped and staffed helicopters or planes ready for remote rescues like this one.
A delay in fuelling the available helicopters also prevented SAR from launching a fully operational search for the remaining survivors in a timely fashion.
"For four hours and 36 minutes, lack of available fuel prevented helicopters searching for the remaining five people in the water," Kozhuppakalam said.
Wreckage (inset) and the capsized hull of the Enchanter, which sank last year with the loss of five lives. Photo / supplied
This was partly because fuel supplies were set up for air ambulances, not extended SAR operations in remote areas.
"Three of the missing people were alive in the water when last seen by survivors," he said.
"However a SAR operation involving multiple aircraft and surface vessels took almost two days to find them, by this time deceased."
TAIC is now calling on the Ministry of Transport (MoT) to ensure that there are dedicated aircraft for remote operations, saying more lives could be lost if the search and rescue response is "inadequate and inefficient".
As well as having dedicated rescue helicopters, TAIC said there should be a database of stored fuel and fuel supply logistics to ensure these rescue resources can be deployed when they are needed.
The knowledge and training of SAR also needed improvement. TAIC recommends that the rescue coordination centre and crews work in tandem, using the same terms and framework to ensure a coordinated response.
In order to achieve this, the MoT should work with SAR to develop a joint training programme which will ensure they are working in coordination with one another.
Chief Commissioner Jane Meares said it was her understanding the recommendations had been accepted by MoT.
TAIC also recommended that Maritime NZ make boaties aware, either through rules or guidance, about the risks of not being able to reach lifejackets in a sudden event, and that commercial vessels carrying people outside inshore limits be fitted with automatic tracking systems to ensure a timely SAR response.
The Enchanter, one of three operated by the Enchanter Fishing Charters, was on a five-day trip to the Three Kings Islands north of Cape Reinga, when it overturned on March 20, 2022.
The sea that day was "very rough" according to MetService, and winds were reaching 40 knots with swells of up to 2 metres.
A rogue wave reportedly struck the boat, sending a wall of water into it. A survivor, Kobe O'Neill, told the Herald last year he thought he was "going to die".
"There was a big thud, that's what I could hear, and then massive amounts of water.
''I know it was a rogue wave but I can't tell you how big it was. I didn't see it, it happened really quickly."
Hours later, O'Neill and four others - including the boat's skipper, and charter company founder, Lance Goodhew - had been pulled from the water in an extraordinary rescue effort.
However, Cambridge men Richard Bright, 63, Mike Lovett, 72, Geoffrey Allen, 72, Mark Walker, 41, and Mark Sanders, 43, from Te Awamutu, all died.
Mark Sanders. Photo / Supplied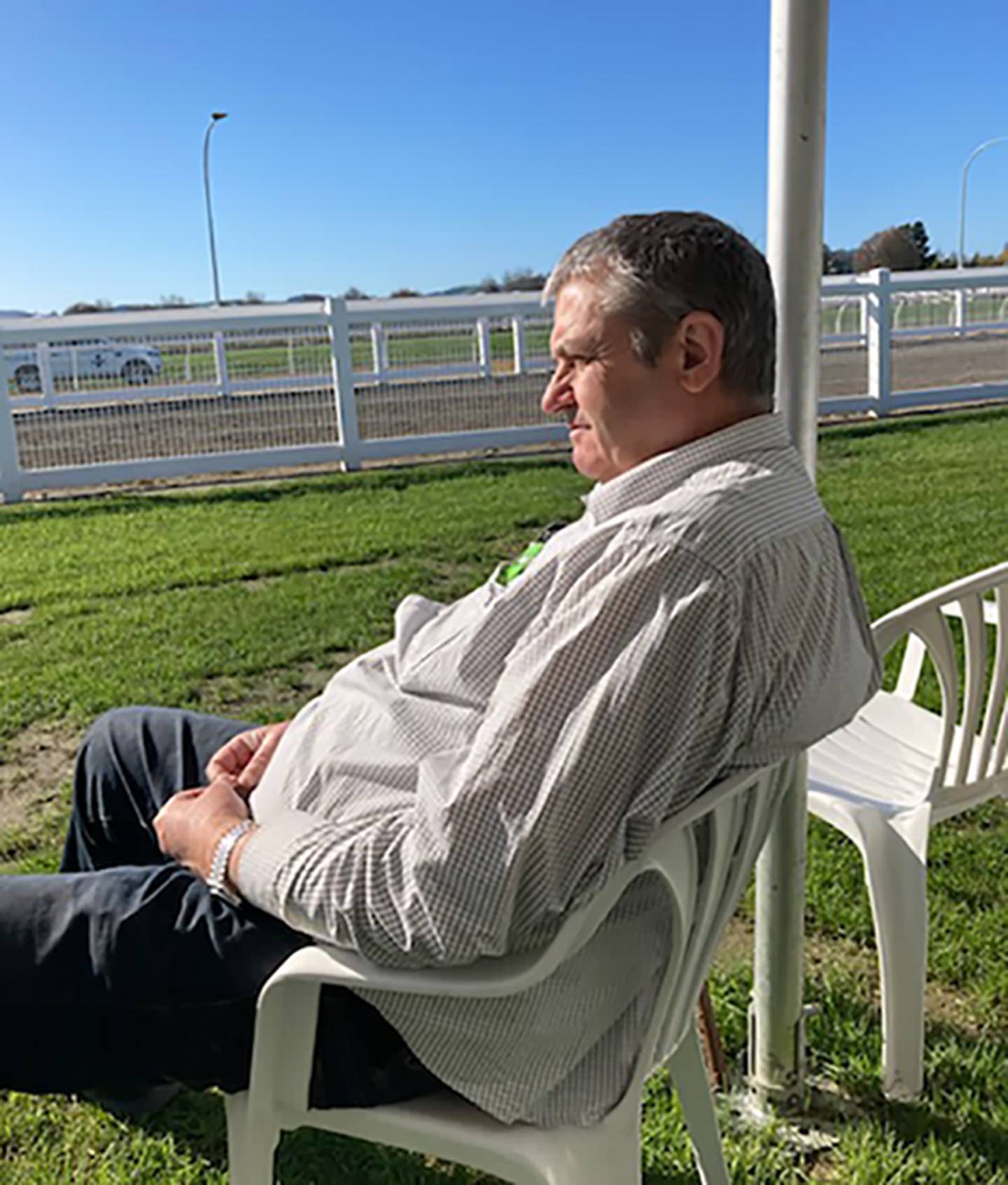 Richard Bright of Cambridge. Photo / Supplied
Mike Lovett of Cambridge. Photo / Supplied
Geoffrey Allen and Mark Walker. Photos / Supplied
Goodhew is now before the courts on charges in relation to the tragedy.
He is charged with breaching his duties as a worker on the vessel and in doing so allegedly exposed individuals to a risk of death or serious injury. The charge carries a maximum penalty of a $150,000 fine.
His business, which trades as Enchanter Charters Ltd, is charged with operating a ship without the prescribed qualified personnel. It alleged Goodhew did not have a medical certificate at the time of the incident.
Goodhew has yet to enter a plea and is scheduled to reappear in court this month.
Vita Molyneux is a Wellington-based journalist who covers breaking news and stories from the capital. She has been a journalist since 2018 and joined the Herald in 2021.
Take your Radio, Podcasts and Music with you