Emergency services attending serious truck crash in Clevedon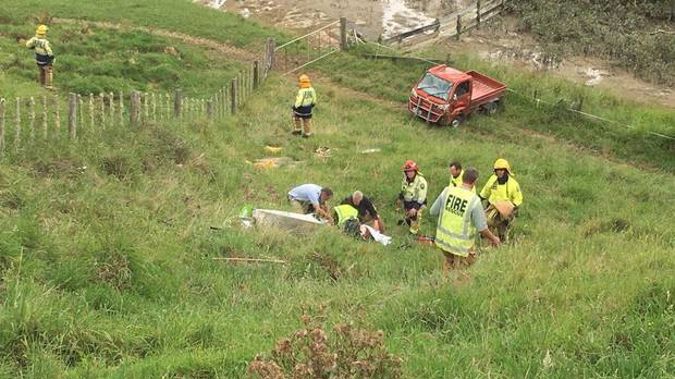 Emergency services are responding to a serious vehicle accident after a truck crashed down a steep bank in South Auckland.
The Herald understands the truck has careered up to 50m down the bank and one person has suffered serious injuries.
The truck has come to a stop shortly before a creek at the bottom of the bank and an occupant looks to have exited the vehicle halfway down.
Fire and Emergency New Zealand crew members are on the scene and tending the occupant.
St John spokeswoman Beverley Tse told the Herald they were alerted at 3.44pm.
She said two ambulances and a helicopter had been dispatched to the scene on Clevedon-Kawakawa Rd.
Elsewhere, the NZ Transport is reporting a truck is blocking a lane at the intersection of Neilson St and Captain Springs Rd in Onehunga.