Donors pay for Kiwi mum in coma in Bali to fly home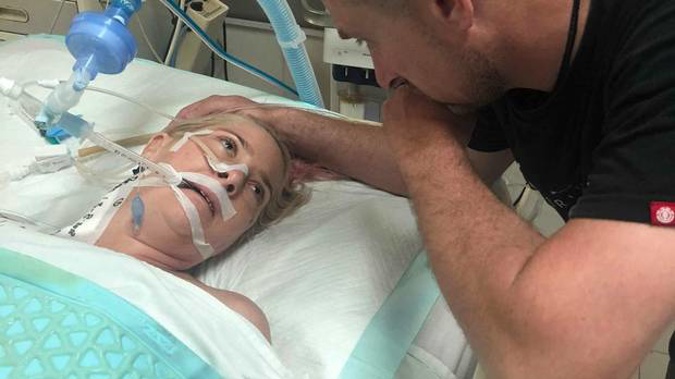 Donors pay for Kiwi mum in coma in Bali to fly home
Kiwis have paid it forward by fronting $170,000 for the medical evacuation of Abby Hartley, who is in a coma in Bali.
National Party leader Simon Bridges told Newstalk ZB on Monday he was contacted by concerned New Zealanders last week who he knew "pretty well" who didn't want anything out of it aside from helping the Hamilton family.
"They could see the money was the issue.
"They have underwritten what has happened and paid for the medevac."
Bridges said he had facilitated the payment for the medevac with Abby's husband Richard.
"The plane has been paid for, the medevac has been paid for. Now it's just about when the medical right time for Abby to come back to New Zealand," he told Newstalk ZB
It was still uncertain when she would return home, he said.
Hartley has been in a hospital for a month with septicaemia, and her bill is already over $100,000.
Hartley fell ill at the start of last month while holidaying at the tourist destination and was eventually placed in an induced coma on August 15.
Her family created a Givealittle page to help cover the enormous hospital bills stacking up after their insurance company refused to pay. By today it has raised $237,000.
Abby's daughter, Sophie, posted an updated on the Givealittle page on Sunday saying Abby had been stable for the last two days
"Mum's sodium levels are now clearing up which is good because this is a prime factor of getting her to fly home.
"We are still working really hard to get Mum home as soon as possible."
Bridges would not reveal the identity of the funders and he did not know the name of Abby's insurance company.
"We are in a situation where there is still medical complications."