Donated bikes helping Wellington refugee families
Author

Publish Date

Tue, 6 Sep 2016, 11:35am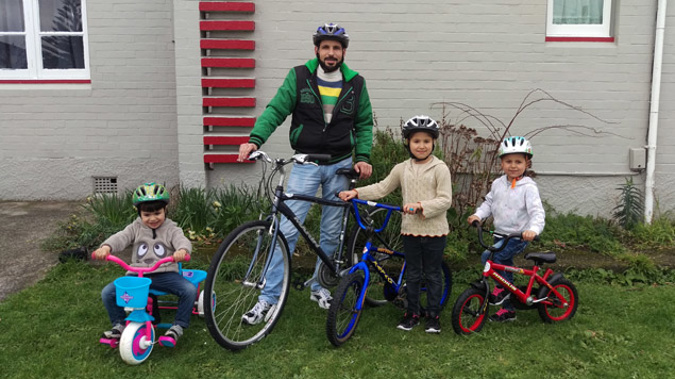 Donated bikes helping Wellington refugee families
Author

Publish Date

Tue, 6 Sep 2016, 11:35am
Refugee families who are rebuilding their lives in Wellington are getting a helping hand with getting around.
It's called ReBicycle, an organisation that fixes up donated bikes and gives them to newly settled refugees.
There are initiatives like it in other parts of the country, but it's the first one in the capital.
Founder Hilleke Townsend said having a bike "gives them the freedom and a bit more mobility than they would otherwise have."
"Also for the kids, they can ride around their neighbourhood, connect with the kids in their neighbourhood and just have a bit of fun."
She's calling for more bike donations to keep up with demand.
"Most of all we need bikes. We know a lot of people have bikes sitting in the garage that aren't being used, especially bikes that are in decent working order and just need a bit of love and attention. Those are the type of bikes we're after."