Does your home earn more than you do?
Author

Publish Date

Mon, 24 Oct 2016, 6:55AM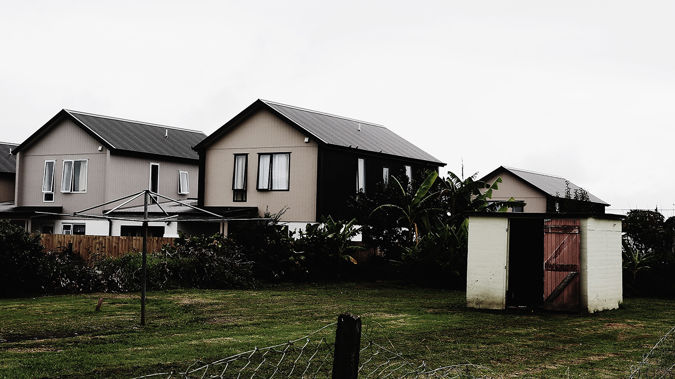 Does your home earn more than you do?
Author

Publish Date

Mon, 24 Oct 2016, 6:55AM
The standard Kiwi home is earning more than the average worker makes from their job in seven of the country's 12 districts.
The typical Auckland property now makes $8 a day more in capital gain than the average employee's daily wage.
The situation is worst in Waikato where the standard home earns nearly twice what most people make in their job - $219 in daily capital gain compared to $131 in median daily wages.
But Otago workers are earning considerably more than their castles, pocketing around $171 a day more than their homes as house prices in the region slip.
The Herald has analysed new income figures released by Statistics New Zealand and median house price figures published by the Real Estate Institute of New Zealand (REINZ) to compare house price growth with median wages.
Nationally, the average home increased in value by $30,350 in the year to September, hitting a new record of $515,000 - putting us among the most overpriced housing markets in the developed world.
In comparison, latest figures from Stats NZ's Labour Market Statistics (Income) report show the average worker earned $48,048 in the last year - nearly $18,000 more than the typical house.
Regional variations, however, reveal the "halo effect" of Auckland's rampant property market, with house price inflation in our biggest city fanning out to parts of provincial New Zealand.
While Auckland house prices in September were up 7 per cent year-on-year to $825,000, new Reserve Bank lending restrictions on investors have cooled their exponential rise, bringing average capital gains nearly into line with what most people earned in their jobs.
Waikato homes earned $88 a day more than the typical worker - the highest premium of any of the nation's 12 regional council areas.
In Bay of Plenty, property earnings topped worker wages by $78 a day. The figure was $76.40 in Nelson/Tasman/Marlborough/West Coast, $39 in Wellington, $21.40 in Northland, $7.90 in Auckland and $3.10 in Taranaki.
At the other end of the scale, Otago workers earned nearly $171 a day more than their houses. The wage premium was $127.20 in Southland, $90.10 in Canterbury, $70.20 in Manawatu/Whanganui and $18.40 in Gisborne/Hawke's Bay.
And despite price growth easing in the super city, the average Auckland home is still earning $7000 a year more than a graduate teacher and about the same as a new recruit police constable.
The typical Waikato home is earning on par with a head of department teacher with 10 years' experience, but $12,000 more than a constable with a decade on the beat, excluding superannuation.
PPTA Auckland western ward executive member Melanie Webber said Auckland was increasingly losing its best and brightest teachers to other regions because of housing affordability.
Unions were fighting for an "Auckland supplement" to boost the pay of key professions like teachers, police and nurses.
"But the problem is well beyond that," Webber said.
"If teachers, police and nurses are suffering, everyone is."
The loss of Auckland teachers was causing serious supply problems, Webber said.
And as more people were forced to rent, it had huge educational impacts on children whose families moved rental properties more often.
REINZ spokesman Bryan Thomson warned against using median house prices as a gauge for first home buyers, who were more likely to target cheaper, entry-level properties.
He admitted raising a deposit and breaking into the Auckland market now was "challenging", despite record low interest rates cutting the cost of borrowing.
Thomson urged house hunters to know their financial limitations, decide what was critical in a property and be flexible on location.
While house prices had undoubtedly slowed in Auckland on the back of lending restrictions, we were heading into the peak selling period.
"Price rises haven't stopped, they're just a bit more muted."