Detained Kiwi soldier: Why has Key forgotten me?
Author

Publish Date

Thu, 12 Nov 2015, 5:54am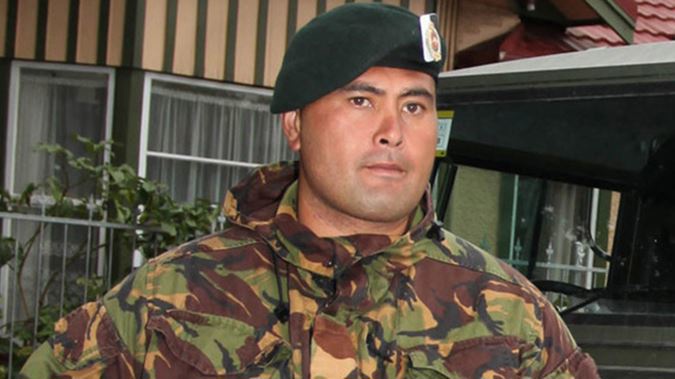 Detained Kiwi soldier: Why has Key forgotten me?
Author

Publish Date

Thu, 12 Nov 2015, 5:54am
UPDATED 3.28PM: A decorated New Zealand soldier being held in a high security prison in Perth wants to know why Prime Minister John Key has forgotten him.
Former Lance Corporal Ngati Kanohi Te Eke Haapu - known as Ko Rutene - had his visa revoked on the grounds he was a member of a motorcycle club and is now in the Casuarina maximum-security prison in Perth.
He has committed no crime.
Haapu served with the New Zealand Defence Force in Afghanistan and protected the Prime Minister during a 2010 visit.
According to his Australian lawyer Michael Pena-Rees, Haapu said that when "when Prime Minister Key came over to visit the troops in two-thousand-and-ten, he shook my hand and said 'You're doing a great job' and I was then put on his personal security detail whilst the Prime Minister was in Afghanistan."
After previously refusing to comment on whether Haapu had served on his security detail, Mr Key told reporters this afternoon he remembered Haapu when he saw a picture of him. 
Despite this Key is refusing to reveal the full reasons behind the detention of Haapu.  
Pena-Rees insists it's abhorrent that he's been found guilty by association, but it's going to be a very long process to clear his name and character.
"The person concerned cannot ask for a review via the minister because the minister can't review his own decision under that legislation," Pena-Rees said.
"The only thing he can do is take it to the federal court and as a result of that, it's a lengthy time-consuming process."
Despite reported ties with a motorcycle gang, Maori Party Co-Leader Marama Fox relates that the specific reasons for his detention have been sealed by Australian authorities.
"He will have to go to federal court in Australia to have an appeal heard and the information that they may or may not have that is sealed does not have to, by their law, shared with the prosecutors or the court," Fox said.
She believes the Prime Minister could make representations on Haapu's behalf.
"I understand that the government has been contacted and that the Australian government have sought some clarification around it."