Dangers of glyphosate overstated, says expert
Author

Publish Date

Thu, 21 Jan 2016, 5:13AM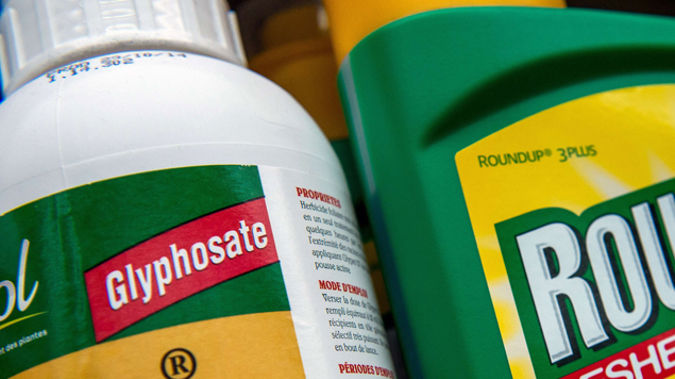 Dangers of glyphosate overstated, says expert
Author

Publish Date

Thu, 21 Jan 2016, 5:13AM
A weed science expert said being exposed to glyphosate isn't nearly as risky as driving to the park.
The Greens have called on Auckland Council and other councils to stop using weed killers like Roundup which contain the compound.
A World Health Organisation agency classified the compound as possibly carcinogenic to humans last year.
But Massey University's Dr Kerry Harrington said that classification doesn't mean glyphosate causes cancer.
He argues the risk is not high and is no greater than burning wood in the fireplace, doing shift work or being a hairdresser.
Mr Harrington said driving to the park in the Auckland traffic poses greater risks.
The Weed Management Advisory claims to have documents which show the active ingredient in Roundup is now being used in most parts of Auckland.
Advisory spokeswoman Hana Blackmore said Auckland Council and Auckland Transport have increased its use without consulting the public.
"They believe it doesn't matter about the health effects, it doesn't matter that it's not good for the children."
Green Party MP Steffan Browning said councils should be using hot water treatment, weed trimmers and mulching to control weeds instead.
"Our parks and neighbours should be safe places for children, free of harmful sprays that risk making people seriously ill," he said.
However, Auckland councillor George Wood insists glyphosate is the only effective and financially viable way for the council to control weeds.
He says the council consults a scientific advisory panel, and a political panel made up of "councillors, local board representatives and members of the independent Maori statutory board".
Councillors last year rejected a call to replace glyphosate with water-based alternatives.
The manufacturers of Roundup and EU officials are disputing the findings of the World Health Organisation agency.