Crown: Search of Hager's home legal
Author

Publish Date

Wed, 15 Jul 2015, 12:02PM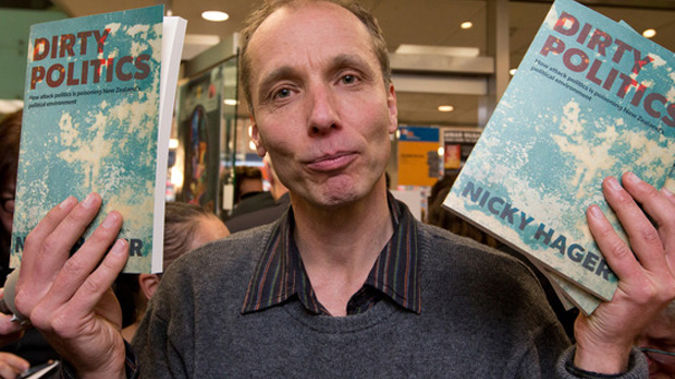 Crown: Search of Hager's home legal
Author

Publish Date

Wed, 15 Jul 2015, 12:02PM
Updated 3.56pm: The judicial review into a police search of Nicky Hager's home has wrapped up. Judge Denis Clifford has reserved his decision.
Over three days at the High Court in Wellington, Mr Hager's lawyers and the Crown have given their arguments as to whether the raid was legal.
The investigative journalist sought the review after police searched his home in October, seizing documents and computers.
They were looking for evidence that might link them to a hacker who'd stolen emails from blogger Cameron Slater.
A Crown lawyer maintains the warrant used to search Nicky Hager's home was legal.
Lawyer Brendan Horsley said in this case, there was detailed evidence as to why information about Mr Hager's sources was needed.
He said "you'd have to be living under a rock to not know about the Dirty Politics issue, and it's directly referenced in the application that this is to search for information that led to the writing of that book."
The Crown also denies a police search on Nicky Hager's home was a raid.
Mr Hager's legal team claims his Wellington home was turned upside down by police.
"Both the commencement of the search, the guidance that police had and their conduct in general terms were reasonable, courteous and lawful.
Hager's lawyer, Julian Miles, said police made many breaches of journalistic privilege in the search. 
"I don't think I am overstating it to say there was actually a systemic breach of privilege inevitably arising from what the warrant was setting out to obtain."