PM to reveal level 3 rules this week, Treasury to make economic announcements
Author

Publish Date

Mon, 13 Apr 2020, 4:44pm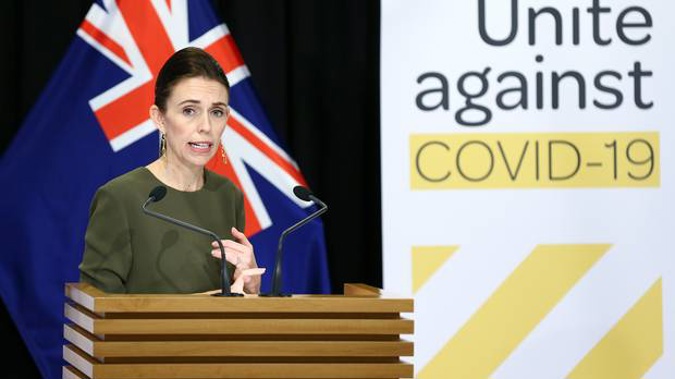 PM to reveal level 3 rules this week, Treasury to make economic announcements
Author

Publish Date

Mon, 13 Apr 2020, 4:44pm
The Government will give much-awaited detail this Thursday on how and which businesses will be allowed to reopen if and when the national lockdown is lifted on April 22.
Further assistance measures for business will be announced on Wednesday.
While the country spent barely two days at alert level 3 before going to full lockdown on March 25, ministers have been thrashing out details with representatives of various sectors of the economy in anticipation of an announcement on April 20 that the country will start moving out of lockdown in the latter half of next week.
Numbers of new cases of covid-19 continue to be low, with a further 19 announced today, the 19th day of the lockdown. Prime Minister Jacinda Ardern remained adamant there would be no early relief from the measures that have brought life in New Zealand to a virtual standstill, with all but essential industry workers ordered to stay home for 28 days.
Thursday's announcements are intended to give far more detail about life at alert levels 3 and 2 and will follow economic announcements on Tuesday and Wednesday.
Tuesday will see the Treasury release a range of economic scenarios - not forecasts - to give some sense of how the New Zealand economy might recover and will include unemployment and economic growth projections under various possible situations.
On Wednesday, Finance Minister Grant Robertson will make an online speech including new measures to assist businesses hit by the lockdown and the government's "revised approach to the Budget," which is still due to be delivered on May 14.
Ardern warned that since New Zealand was a trading nation, it could not hope to recover any more quickly than other economies, even if the virus was eradicated successfully here.
She reiterated also that there was no end date for the stringent border closures that have ended all but repatriation, essential industry and airfreight flights between New Zealand and the rest of the world.
"Our focus has to be on putting New Zealand in the best possible position to live as ordinary a life as possible," she said. "Border restrictions will be a very strong part of our overall response."
Ardern said she had not begun discussing the possibility of freeing up trans-Tasman travel with her Australian counterpart, Scott Morrison, on the same day as the chief executive of Auckland International Airport, Adrian Littlewood, called on both governments to start laying the groundwork for a trans-Tasman travel 'bubble', once it was safe to create one.
"That will come down to our ability to reassure ourselves that anyone travelling between countries is risk-free," said Ardern.