NZ spy boss warning: Mosque shootings could inspire another extremist
Author

Publish Date

Tue, 15 Jun 2021, 10:45AM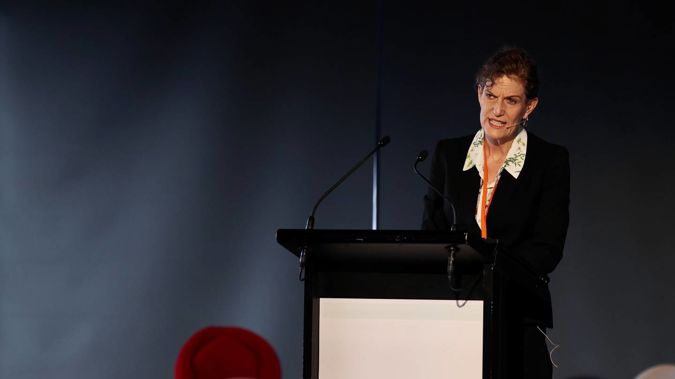 NZ spy boss warning: Mosque shootings could inspire another extremist
Author

Publish Date

Tue, 15 Jun 2021, 10:45AM
New Zealand's top spy boss has warned there is a "realistic possibility" that the Christchurch mosque shooter's terrorist actions could inspire another white identity extremist attack.
The country's first annual hui on countering terrorism and violent extremism, He Whenua Taurikura, which has attracted global experts, spy chiefs, senior police bosses, and tech players opened in Christchurch today.
It comes after recommendations in the Royal Commission of Inquiry report into the March 15, 2019 terrorist attack on two Christchurch mosques.
Rebecca Kitteridge, director general of spy agency the New Zealand Security Intelligence Service (NZSIS), spoke as part of a panel examining the "dynamic nature of the terrorism and violent extremism risk".
New Zealand has a responsibility, as a country, to learn lessons from March 15, Kitteridge said, and to reframe what national security could and should mean for Kiwis.
He Whenua Taurikura, New Zealand's hui on countering terrorism and violent extremism, has opened in Christchurch this morning. (Photo / George Heard)
A "mature" national security conversation is critical to be able to respond to a constantly evolving threat, she said.
The March 15 attacks continue to be discussed by white nationalists in New Zealand, she told hui delegates today.

If there is a terror attack committed in New Zealand over the next 12 months, the NZSIS believes it will most likely come from an extremist lone actor who has gone under the radar, not coming to the attention of police or spy agencies, and not giving any forewarning.
It would most likely be carried out using knives, vehicles, or some type of firearms, Kitteridge said.
Historian Dr John Battersby of Massey University's Centre for Defence and Security Studies warned that the next terror attack is a matter of "when rather than if" and that New Zealand needs to be mindful that the last terror attack may not help prevent the next one.
The March 15 attacks were a "watershed moment in New Zealand" and have increased the risk of extremist activity, University of Auckland's Dr Chris Wilson said.
It brought other extremists "out of the woodwork" and resulted in a spike of hate crimes against Muslims, said Wilson, who is programme director of Conflict and Terrorism Studies.
He warned that the most dangerous path of radicalisation involves violent "lone actors" outside of groups, especially people who "interact with likeminded others only online", sharing ideas and encouraging each other.
The two-day hui will feature international speakers and experts, including representatives from social media giants Twitter and Facebook, London's Institute for Strategic Dialogue and the Centre for the Analysis of Social Media, the Centre of Excellence for National Security in Singapore, along with Anjum Rahman of the Islamic Women's Council and panellists from the New Zealand Jewish Council, Amnesty International NZ, government ministries and departments, and universities.
Prime Minister Jacinda Ardern will give an opening address via Zoom later this morning before more panel sessions which will span two days.
This afternoon, a panel featuring senior representatives from NZME, Stuff, and Radio NZ will participate in a session entitled, Role of the media: building cultural understanding and countering violent extremism.