Countdown investigates glass in Huntly banana claim
Author

Publish Date

Tue, 23 Oct 2018, 8:03PM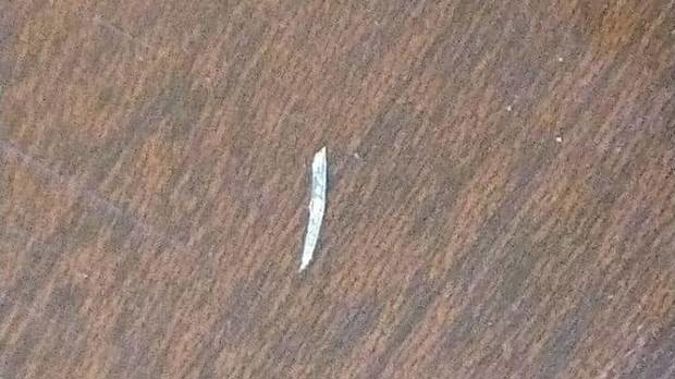 Countdown investigates glass in Huntly banana claim
Author

Publish Date

Tue, 23 Oct 2018, 8:03PM
A Huntly man has been left with a sharp taste in his mouth after he claims he found a slither of glass in a banana he was eating.
Jay Adams is now warning other shoppers who purchased loose bananas from Huntly Countdown around last Thursday to chew carefully in case there is also a nasty surprise hidden in their fruit.
Countdown says customer safety is an absolute priority and had asked the customer to bring in the banana and shard of glass so it can investigate fully.
Adams only discovered the small shard of glass, about 3-4mm long, when he ate one of the bananas on Labour day.
"Last night I started eating a banana and felt something in my mouth and as I was chewing it up. There were a couple of bits in my mouth but I only pulled out one little shard and I'm pretty confident it's glass.
"It's no bigger than a head a needle. It's just a fine slither."
The father of one said he fished the fine shard of glass out of his mouth and took a photo. He also called Countdown in Huntly today to let them know.
The staff member told him he could return the bananas for a refund if he had the receipt.
But Adams said he wasn't after a refund and had just wanted to alert the supermarket in case the issue was more widespread.
"I'm just concerned about public safety. If there's glass in them, it's not good for the public... They didn't say whether they were going to take any action."
After finding the shard, Adams looked at the remaining bananas still on the bunch and noticed they had spots on them.
"They are ever slightly raised like they've been punctured or that there are bits sticking out - almost like thorns or prickles. That's what the surface of the skin feels like."
Adams had kept the bananas including half of the one he had been eating and its skin in case anyone wanted to examine them.
A Countdown spokesperson said customer safety was an absolute priority for Countdown and wanted to be provided with the banana and shard of glass so it could analyse the source of the glass. The customer would also be refunded.
This was the only complaint Countdown has received about bananas.
A Ministry for Primary Industries spokesperson said the ministry was made aware of the incident on Tuesday afternoon and was investigating and assessing whether to recall the product.
It is unknown what brand the bananas were as there were no stickers on them and the supermarket had been unable to tell him when he notified them.
Last month a needle was discovered in a punnet of Australian strawberries at St Lukes Countdown in Auckland, forcing the supermarket chain to remove the Australian Choice brand from its shelves.
Many supermarkets in Australia were forced to remove strawberries from their shelves after needles were found to have been inserted into a number of punnets of strawberries, as well as isolated cases of banana and apple sabotage.