Man who lit himself on fire at Parliament was protesting 'injustices': Coroner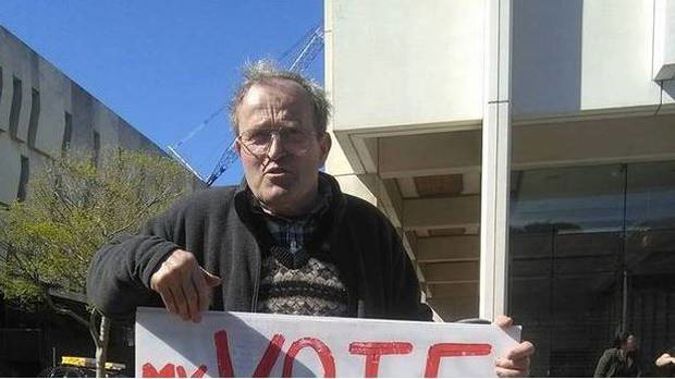 Man who lit himself on fire at Parliament was protesting 'injustices': Coroner
Warning: This story contains disturbing content. Scroll to the end for helplines for mental health services.
A man who fatally set himself on fire at Parliament was protesting against 'perceived injustices' in the Family Court, the coroner has ruled.
Zdenek "Sid" Hanzlik, 60, died in Wellington Hospital after setting himself on fire at Parliament on September 21 2017.
In inquest findings released today Coroner Peter Ryan ruled the Rotorua man's death a suicide.
Ryan's report says that Hanzlik was seen in the grounds of Parliament holding placards in an apparent protest at injustices in the Family Court.
He then poured flammable liquid over his head and body and set himself alight.
Passers-by helped by extinguishing the flames and administered first aid before emergency services arrived.
Hanzlik was transported to Wellington Hospital but died the next day as a result of his injuries.
Originally from the Czech Republic, Hanzlik was described by a friend as being "a very intelligent man who read a lot".
The friend said that Hanzlik was a "very political man" who thought all governments were corrupt and not to be trusted.
WHERE TO GET HELP:
If you are worried about your or someone else's mental health, the best place to get help is your GP or local mental health provider. However, if you or someone else is in danger or endangering others, call police immediately on 111.
OR IF YOU NEED TO TALK TO SOMEONE ELSE: