Coronavirus: New Zealand has 82 new cases; total now 950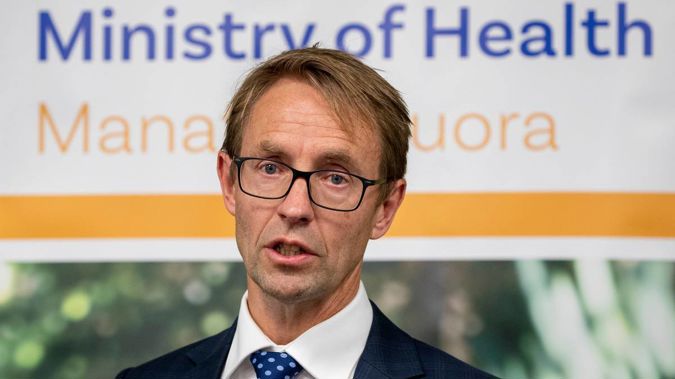 Coronavirus: New Zealand has 82 new cases; total now 950
New Zealand has 82 new Covid-19 cases.
Director of Public Health Dr Caroline McElnay and Director-General of Health Ashley Bloomfield are briefing media this afternoon.
There are 52 confirmed with 30 probable cases of Covid-19, Director-General of Health Ashley Bloomfield says.
That brings the total number of confirmed and probable cases in New Zealand to 950.
There are 10 significant clusters. In Auckland, around Marist school there are 60 associated cases, in Bluff, around a wedding, 55 cases, and in Matamata 54 cases.
There were 3631 tests done yesterday, for total of 33,116 tests done so far.
At this stage, 127 people have recovered, Bloomfield said.
Some 300,000 new nasal swabs are due to be delivered in the coming week, he said.
Roughly 1 per cent of cases are community transmission.
But he is expecting that number to rise.
So far, just one person has died from Covid-19.
But the global death toll approaches 60,000 and there are now more than one million confirmed cases of Covid-19 around the world.
Yesterday, Bloomfield confirmed there were 71 new cases of Covid-19 in New Zealand.
That was made up of 22 new probable cases and 49 confirmed.
Bloomfield revealed New Zealand had the capacity for up to 5400 tests a day.
He expects the number of tests done each day to continuing increase in the coming days and weeks.
Bloomfield and McElnay's 1pm media stand-up is the only public briefing by Government officials of ministers today.
Saturday is the only day of the week neither the Prime Minister of Minister of Finance provides a 3pm media stand-up.