Contractors move into permanent roles ahead of public service cuts
Author

Publish Date

Wed, 18 Oct 2023, 8:10AM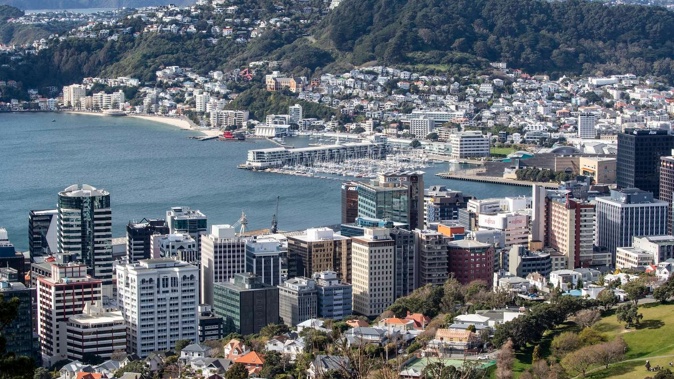 Contractors move into permanent roles ahead of public service cuts
Author

Publish Date

Wed, 18 Oct 2023, 8:10AM
Wellington recruitment agencies say contractors have moved into permanent or fixed-term roles as work slows and cuts to the public service loom. 
The general election has delivered a National-led Government, the details of which are still being negotiated. 
But National has said on the campaign trail it wants to cut public sector back-office expenditure by an average of 6.5 per cent across a number of key government agencies. 
Meanwhile, Act leader David Seymour has said he wants to make 15,000 public servants redundant "as fast as possible". 
But an announcement from the outgoing Government in August has also changed the landscape in Wellington where there are about 27,000 public service jobs. 
Almost $4b worth of savings was announced, booked over the four-year forecast period. This was on top of $4b worth of savings announced at the Budget, cutting the Government's cloth as clouds gather over the New Zealand economy. 
Half a billion dollars was saved from the 2025/26 Budget and subsequent Budgets, by trimming agencies' baselines by between 1 and 2 per cent. The largest cuts came at MBIE, which had its baseline cut by $110.8m, followed by the Ministry of Education, which had its baseline cut by $69.7m. 
Public agencies were directed to cut back on spending on consultants and contractors to pre-COVID levels. The cuts did not affect frontline services. 
Alpha Recruitment and The Johnson Group general manager Jane Reddiex said the two businesses have experienced a bumper quarter ending in September for permanent recruitment in government agencies. 
It was the biggest quarter in at least the past three years, she said. 
"We've seen a lot of contractors come into the market who normally wouldn't come in... they have been going into permanent roles or fixed-term roles instead." 
Come October, the agencies are now experiencing the slowdown they usually expect around election time but Reddiex said it has been incredibly late. 
She said Christmas coming up could also have spurred contractors into taking more permanent jobs. 
Reddiex has worked in recruitment in the capital for 22 years and said the directive to cut back on contractors was cyclic. 
"They often get to the point where they can't do without them. 
"They might be taking permanent or fixed-term jobs now but they're not going to stay in them forever. The government agencies will know that's where the expertise lies and there will come a time when they have to pay for it again." 
Inside Recruitment managing partner Troy Turner said government sector recruitment has reduced in line with the Government's comments on the campaign trail and now the election itself. 
"Most noticeably we have seen a reduction in new contracting engagements." 
Turner said they have not heard from central government agencies about what a National-led government will mean. 
"Like many, we wait with anticipation but do not expect much in the next few weeks. It is likely that the first port of call will be more detailed costing of initiatives alongside the gathering of legal and policy perspectives, which tends to be Treasury-led. 
"That said, even this will be unclear given the government make-up is not yet finalised and so initiatives aren't finalised. So at this stage, it is wait and see." 
Public Service Association national secretary Duane Leo said there was a level of uncertainty that led to anxiety for some public servants. 
"For the past three to four months the public service workers have been a bit of a political football, they've been kicked around." 
He said there was a lack of detail in National and Act's policies on public service cuts. 
"What we will be wanting to do is early engagement with the Ministers once they have been confirmed in their various portfolios and also with the incoming Prime Minister." 
He said any efficiencies needed to be found by working with unions and public service workers who were the subject matter experts. 
"We will be looking to make sure the public service is resourced to actually deliver those crucial services that New Zealanders need." 
Georgina Campbell is a Wellington-based reporter who has a particular interest in local government, transport, and seismic issues. She joined the Herald in 2019 after working as a broadcast journalist. 
Take your Radio, Podcasts and Music with you