Changes to sex ed in schools needed to end rape culture - campaigners
Author

Publish Date

Tue, 21 Mar 2017, 11:37am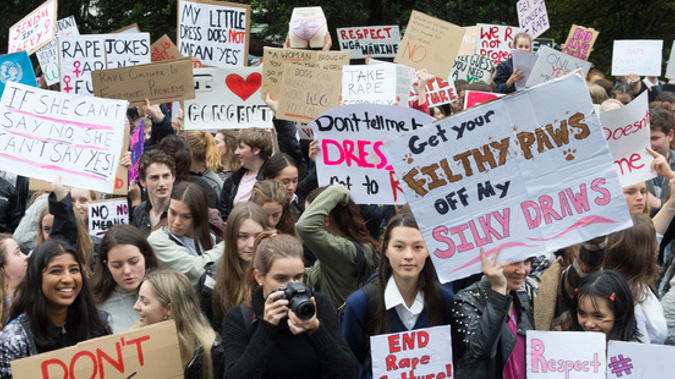 Changes to sex ed in schools needed to end rape culture - campaigners
Author

Publish Date

Tue, 21 Mar 2017, 11:37am
A 16-year-old student petitioning for compulsory sex education in schools says consistency is key.
Wellington High School's Lauren Jack said mandatory lessons in secondary schools about consent and healthy relationships is desperately needed to end rape culture.
The petition was sparked by rape comments made by Wellington College students on social media.
Lauren Jack said the problem is every school does it differently.
"Some schools don't teach it at all, some teachers don't feel comfortable teaching it. These inconsistencies mean that not everyone's getting the same things taught to them."
Ms Jack said she doesn't want to live in a world where rape culture is normal.
"One in three girls are sexually assaulted before the age of 16. That's just unacceptable. We can't keep waiting around for change to happen."
Ms Jack's petition has more than 500 signatures.