'Commuter chaos' after kitten ends up on Northern Motorway
Author

Publish Date

Fri, 17 Aug 2018, 4:30PM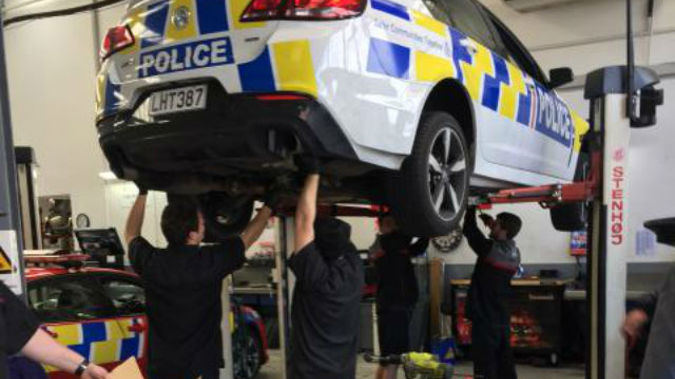 'Commuter chaos' after kitten ends up on Northern Motorway
Author

Publish Date

Fri, 17 Aug 2018, 4:30PM
A small kitten likely used up a few of its nine lives on Wednesday, after it ended up on the Northern Motorway and then stowed away under a police vehicle.
The feline caused "commuter chaos", police say, until they arrived to manage the incident along with a few helpful members of the public. 
The kitten had already lost a leg during the ordeal by the time police arrived.
However, the kitten hadn't lost any of its agility, still managing to clamber up underneath a waiting police patrol car, lodging itself on an unreachable ledge. 
Efforts to safely remove the kitten at the scene were futile, with police forced to escort the little kitten (at slow speed) to Giltrap Motors, where a team of mechanics were waiting to retrieve the scared animal.
Constable Warwick Lyes said the mechanics were "incredible".
"It was like watching a Formula 1 pit crew team work on a racing car with the speed they removed the exhaust and parts of the suspension to get to the poor kitten," he said.
The kitten was then transported to the Glenfield Vet Clinic.
He has been treated for his injuries and is reported to be doing well - with several offers for new homes, police say.