Colin Craig defamation case heading back to court
Author

Publish Date

Tue, 6 Mar 2018, 6:59AM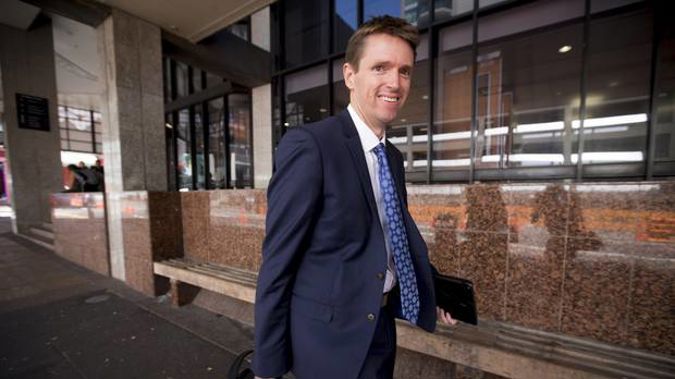 Colin Craig defamation case heading back to court
Author

Publish Date

Tue, 6 Mar 2018, 6:59AM
The defamation case against former Conservative Party leader Colin Craig will be heading back to the High Court after damages awarded were found to be "excessive or wrong" by the Court of Appeal.
The court found the $1.27m awarded in damages was more than four times what should have been recommended to the jury.
The total was the largest amount awarded in damages for defamation in New Zealand's legal history.
New Zealand Taxpayers' Union executive director Jordan Williams sued Craig for defamation after the politician had 1.6 million pamphlets critical of Williams sent to homes aross the country in 2015.
The Court of Appeal suggested an appropriate amount would have been $250,000 for reparations and no more than $10,000 for punitive damages.
Williams had claimed compensatory damages of $400,000 and punitive damages of $90,000 for the remarks against him, as well as compensatory damages of $650,000 and punitive damages of $130,000 for the leaflets.
The jury awarded Williams the full amount of his claim.
In the latest decision, the Appeal Court said it was "satisfied that the jury's award of both compensatory and punitive damages was excessive or wrong, and must be set aside accordingly."
The facts of the case stated that Craig's secretary Rachel MacGregor had resigned from her position in 2014, two days before the election while Craig was the Conservative Party leader.
Later that year MacGregor confided in Williams that Craig had sent her unsolicited letters, cards with romantic poetry and compliments about her physical appearance.
MacGregor also said Craig had fallen asleep on her lap in 2011 during a general election campaign.

Craig said at trial he and MacGregor had an emotionally close and an intense mutual
friendship but they "kept it in that purely brother/sister relationship".
While denying any sexual harassment, he acknowledged that his behaviour had been inappropriate at times for a married man.
MacGregor filed a claim with the Human Rights Review Tribunal alleging sexual
harassment by Craig and the claim was settled at a mediation in May 2015.
After seeing the messages Williams contacted members of the Conservative Party to "warn" them about Craig's "inappropriate" actions.
He said he was worried that Craig's behaviour towards MacGregor was putting the reputations of his party colleagues at risk.
Craig then held a press conference and released a pamphlet accusing Williams and others of spreading false accusations about him.
Williams alleged that was defamatory and filed a civil case.