Church shocks with controversial refugee billboard
Author

Publish Date

Sat, 5 Dec 2015, 7:13am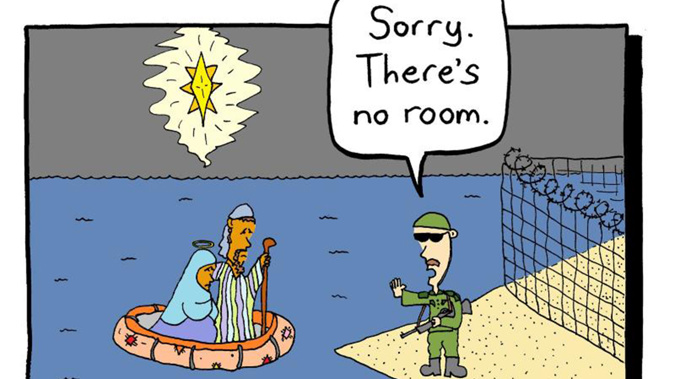 Church shocks with controversial refugee billboard
Author

Publish Date

Sat, 5 Dec 2015, 7:13am
An Auckland church is standing by a billboard which compares the story of Christmas to the refugee crisis in Europe.
St Luke's Presbyterian Church in Remuera has put up a billboard showing Mary and Joseph as refugees on a leaky boat being turned away from the European coast.
Minister Reverend Glynn Cardy had previously been behind controversial billboards at St Matthew-in-the-city - including one showing Mary and Joseph in bed with the caption "Poor Joseph, God was a hard act to follow."
The church also supported gay marriage with a number of billboards.
Cardy said the European crisis is a complex issue, but the Christmas story provides an example to Christians.
"If Christians are shown ways that they can be receptive and generous and hospitable, they'll rise to that occasion, welcome people," he said.
"I don't think [the current billboard] is controversial among Christians."