Christmas Island protestors storm Australian consulate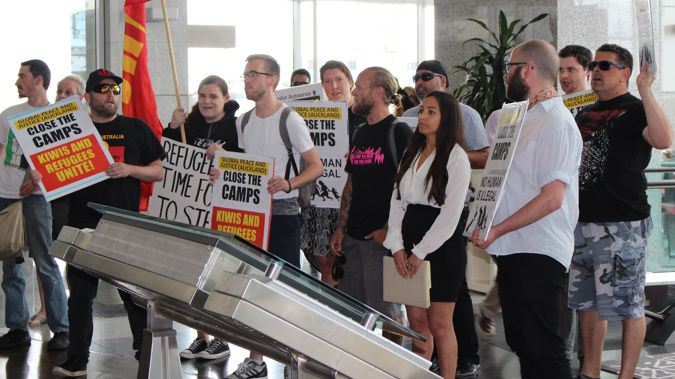 Christmas Island protestors storm Australian consulate
Protestors stormed the Australian consulate in Auckland this afternoon, calling for the Australian government to change its policies relating to Christmas Island detainees.
PHOTOS: Protestors enter Australian Consulate
Newstalk ZB's Christina Campbell was there. 
She said as two of the leaders were bringing a letter out to the Australian Consulate, protestors stormed inside but police remained calm 
Campbell said protestors believe Kiwis generally in Australia are being treated like second class citizens and that those held in the Christmas Island Detention Centre are being held in 'Guantanamo bay type' conditions.
She said protestors want the Prime Minister to step up and "stop having affairs with the All Blacks, and fight for the rights of new Zealanders."
Police asked the protestors to leave the building - which they did - and Christina Campbell said the situation quickly calmed.