Christchurch man claims he could see his neighbour's census forms
Author

Publish Date

Wed, 7 Mar 2018, 3:15pm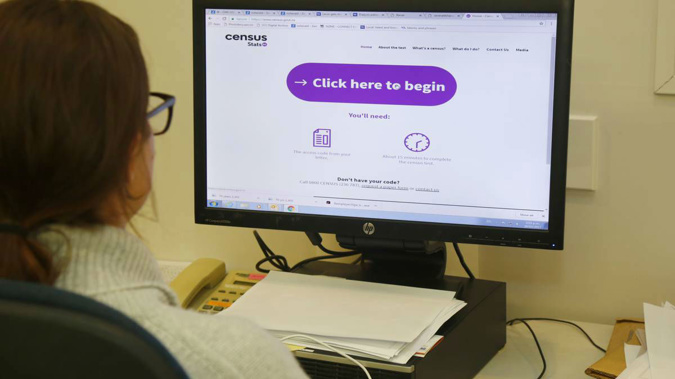 Christchurch man claims he could see his neighbour's census forms
Author

Publish Date

Wed, 7 Mar 2018, 3:15pm
A Christchurch man claims he could see and potentially edit someone else's personal details, during a mix up with access codes to the online census.
Darrin Mitchell says he keyed in the code he received to find the census had already been filled out by a household down the street.
After reporting the issue to the Census helpline, he says he was eventually sent a new code and was blocked from the incorrect one.
But he says it got him spooked about confidentiality.
"I was horrified that a mistake like that could happen. What I could actually see was their address and the people who resided at the address, and then a wee blue button for 'edit details'."
He is calling for the next online census tighten up on confidentiality.
Mitchell says Stats NZ needs to figure out what went wrong.
"This happened to us, has it happened to other people? I'm not sure that having the online surveys is really the way to go, unless there are better stops for potential threats of confidentiality."
However, there do not appear to have been widespread issues with the census.
Almost three million New Zealanders had filled out the census forms online by midnight last night, just beating the target of 60 per cent, says Statistics Minister James Shaw.

"So far we're tracking according to plan," he said on Wednesday.

"Something like half a million reminders have been printed and are about to be sent out."

Shaw said there was no strict deadline and the online option was still open.

"We just want everyone to complete it as soon as possible."

Stats NZ will soon be sending out field teams to check on households that haven't completed their forms and helping them if they need it.

It has a target of 70 per cent of all census forms completed online by the end of the census collection period.

People can still ask for a paper form by phoning the census helpline