Cause of fatal explosion on cruise ship in Dunedin revealed
Author

Publish Date

Thu, 11 May 2017, 11:36am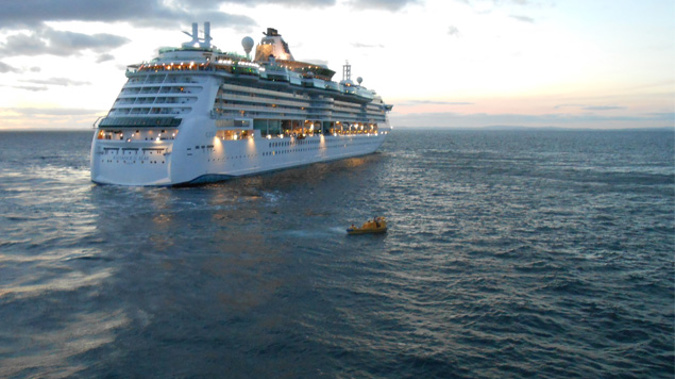 Cause of fatal explosion on cruise ship in Dunedin revealed
Author

Publish Date

Thu, 11 May 2017, 11:36am
The cause of a fatal explosion on a cruise ship berthed in Dunedin earlier this year has been revealed.
The Emerald Princess was in Port Chalmers in February, when a nitrogen cylinder exploded, killing one worker.
The report, penned by the Transport Accident Investigation Commission, stated four nitrogen cylinders were connected by by fixed pipes to a pneumatic distribution block.
They replaced the entire manifold in case of any leaks, and depressurised the system.
The engine room fitter was helping re-pressurise the ship when one of the four nitrogen cylinders near him exploded.
Chief accident investigator Tim Burfoot said the gas bottle failed because of extensive corrosion that went unnoticed by the crew.
"It's just got to a point where the thickness of the wall of this particular cylinder has reduced by 75 percent, to a point where it just couldn't sustain the normal operating loads," Burfoot said.
The report stated that the four nitrogen bottles were fitted on a covered, but open deck which meant they were vulnerable to salt spray and sea air.
Mr Tim Burfoot said the Commission has advised all cruise ship owners and operators to check their cylinders.
"Any pressurised gas bottles stored in a harsh environment, but in particular these nitrogen bottles, they need to have them inspected," Burfoot said.
"Because if they're similarly corroded, then the same actions could happen again."
They have also made similar recommendations to marine equipment manufacturer Navalimpianti Tecnimpianti, the International Association of Classification Societies, Cruise Lines International Association (CLIA), and Maritime New Zealand.