Grandmother stung $3k for 'forgotten' chicken sandwich at border
Author

Publish Date

Tue, 21 Nov 2023, 1:02PM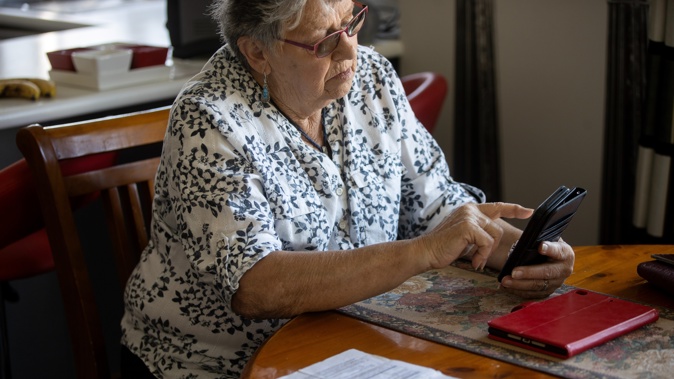 Grandmother stung $3k for 'forgotten' chicken sandwich at border
Author

Publish Date

Tue, 21 Nov 2023, 1:02PM
A grandmother was fined more than $3000 for a chicken sandwich she forgot was in her backpack when she arrived in Australia to visit family. 
Canterbury woman June Armstrong arrived at Christchurch Airport on May 2 about 4am for an early-morning flight to Brisbane to spend three months house-sitting and visiting family. 
The 77-year-old was supposed to fly with her husband a few days earlier but changed her flight after she made her first bowls final. 
When she got to the airport, she bought a muffin and a gluten-free chicken and lettuce sandwich, which was sealed. 
"I sat down and ate some of my muffin and I really didn't feel like it so I threw the rest away, but I put the sandwich in my small backpack," she told the Herald. 
"I just clearly forgot. I am very forgetful, but not forgetful enough to be diagnosed with dementia." 
Armstrong, who initially intended to eat the sandwich on the plane, fell asleep once onboard. She then filled out a declaration form and said she had some prescription medication. 
Once in Australia, she went through border patrol, where her suitcase and backpack were checked. 
As the official went through her backpack, he found the chicken sandwich. 
"I said, 'Oh, I forgot about that, I'm sorry. Could you throw it away for me?'. He just kept going through my bag." 
June Armstrong paid the fine after getting no replies to her queries. Photo / George Heard 
She then emptied her bag on the table while the man went away. While she waited, a couple she saw in Christchurch walked past. 
"I said, 'Oh, I might be on TV', never thinking anything was wrong." 
A short while later the man returned and said, "Twelve points, 3300″. 
"I said, 'What does that mean?' and he said, 'Twelve points, $3300′." 
Armstrong asked if he was joking. Once she realised he was not, she began crying. 
"I was just sobbing and said '$3300 for a little sandwich?'" 
Armstrong is worried about the financial burden the fine has left. Photo / George Heard 
Another staffer went over and offered her some water and a chair to sit on. 
A short while later, Armstrong called her husband, who was waiting to pick her up. She began telling him what had happened when her phone was taken off her, and the staffer told her husband she would be out shortly. 
Another staffer informed her she could appeal the fine and "strongly advised" she did. 
Armstrong said she tried to appeal within the 28-day payment period, only to get automatic replies. 
"My husband kept saying, 'Just pay it.' I said, 'It's our pension, we can't afford this'." 
Armstrong paid the fine before the deadline, incurring a fee of NZ$3700. 
After paying, she sent another email asking why she was fined when it was her first infringement, why the fine was so high, and mentioning that the sandwich was sealed. 
She also sent an email one month later to say the fine was having a significant impact on her life. 
"I think of it night and day, I now am on sleeping tablets," she wrote. 
"I am consumed by how much this fine was and how much it will affect our lives." 
As of Tuesday, she had received no response. 
Armstrong told the Herald that she and her husband, who have been married for 47 years, had about $30,000 in savings as well as their pensions. 
"That's all we have. Everything we've got is freehold. I never buy anything that we can't have. 
"We've worked bloody hard all our life for what we've got … we live from week to week." 
The couple had considered selling their caravan, as well as giving up bowls, which cost about $220 a year. 
"He's persuaded me not to, it's the only thing we do. It's the only entertainment we have and we do it quite a few days a week." 
Six months on from the incident, Armstrong is realistic she will not get her money back, but wants what happened to her to be a warning to others. 
"I should let it go, and my husband says I should, but they just don't give me any answers. 
"Everybody I show the fine to is dumbfounded, they just can't believe it." 
The Herald has approached the Australian Government's Department of Agriculture, Fisheries and Forestry for comment. 
According to the department's website, if a traveller fails to declare goods of a kind known to pose a "high level of biosecurity risk", an infringement notice can increase to 12 points (worth $3756) "depending on the risk of the goods". 
Sam Sherwood is a Christchurch-based reporter who covers crime. He is a senior journalist who joined the Herald in 2022 and has worked as a journalist for 10 years. 
Take your Radio, Podcasts and Music with you