Campaigners slam lack of action on child poverty
Author

Publish Date

Tue, 15 Dec 2015, 1:46PM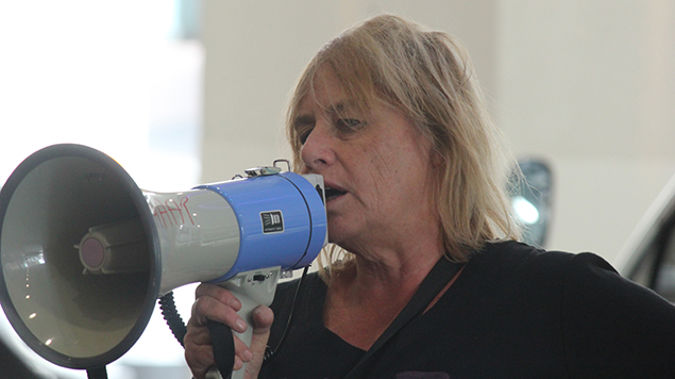 Campaigners slam lack of action on child poverty
Author

Publish Date

Tue, 15 Dec 2015, 1:46PM
A hashtag may be a nice way to show your support against poverty, but it doesn't translate into action.
That's what Auckland Action Against Poverty's saying after a Children's Commission's report revealing one in ten children now live in severe poverty.
MORE: Report says a third of children live in poverty
Spokesperson Sue Bradford argues the report's suggestion to encourage the use of the hashtag #itsnotchoice to spread awareness is not an effective one.
"It makes people feel good, but what's the point of it? It's not choice... okay... but what's next? So good on people for joining in, but where's the action? Where's the change coming from?"
Bradford said the commissioner has become complacent and missed an opportunity to challenge the government with some tangible recommendations.
"The responsibility should belong to a government which continues to treat low income people with contempt and to simply not care that people have nowhere to live and not enough food to eat."
Pasifika children are espcially hard hit, and are dying of poverty related conditions at twice the rate they were in the year 2000.
Green Party MP Jan Logie said the Pasifika community's over-representation is worsening - more than 10 Pasifika children died from poverty-related illness in 2012.
She said it is "clearly connected to overcrowding and poor quality of our houses."
"We clearly need to have action on getting a comprehensive warrant of fitness for houses."
The child poverty statistics confirm we're alarmingly lacking in social support services and it's going to affect our future.
Poverty action group Every Child Counts Executive Officer Lisa Woods said more than 300,000 children live without basic life necessities.
"Child poverty has an impact on the individual but it also has a negative impact on society.
"When as a nation with an aging population we'll be more dependent on today's children to keep our economy and society going, that's incredibly worrying."