Call to remember Battle of Messines as we mark centenary
Author

Publish Date

Wed, 7 Jun 2017, 12:41pm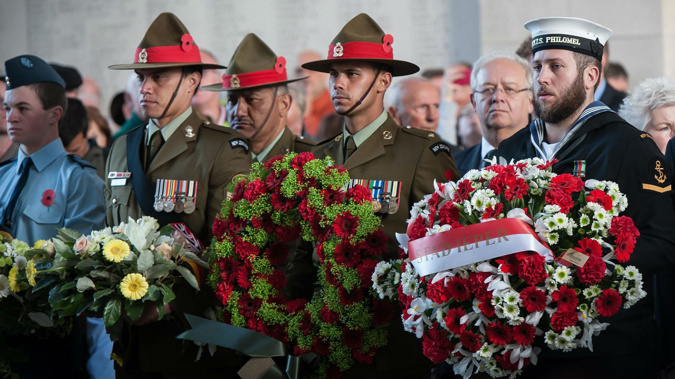 Call to remember Battle of Messines as we mark centenary
Author

Publish Date

Wed, 7 Jun 2017, 12:41pm
One of New Zealand's most successful contributions to World War One is being commemorated in Belgium today.
Governor General Dame Patsy Reddy is representing New Zealand at the Messines Ridge British Ceremony in Belgium.
The week-long Battle of Messines was famous for the 19 mines that detonated in tunnels the Allies built below the Germans.
New Zealand captured Messines in under two hours with very few casualties, however they were later bombarded by German fire and lost 700 men.
The Allies' victory was in stark contrast to what would follow, when nearly 850 New Zealand soldiers died at Passchendaele.
History researcher Dr Jeff McNeill said Messines is fading in the memories of New Zealanders.
"We actually achieved everything we are supposed to have done. We achieved the initial goals of taking the Ridge of Messines at very low casualties. We really sorted the Germans out, to put it bluntly."
Though large crowds have gathered in Wellington for the centenary commemorations of the Battle of Messines
Veterans affairs minister David Bennett gave an address which included a letter written by Otakou Regiment soldier Cyril Molloy to his family about how proud they were.
Mr Bennett said the ties between Belgium and New Zealand have grown stronger.