Budget 2018: 'Greenest ever' says James Shaw
Author

Section

Publish Date

Thursday, 17 May 2018, 4:23p.m.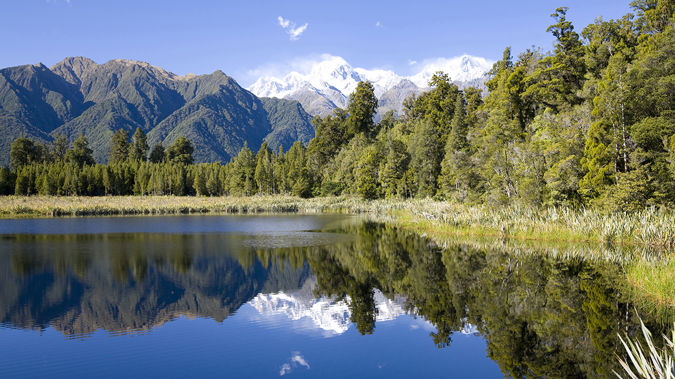 What has been touted as the "the greenest Budget ever" has put more than $600 million toward environment-focused projects.
Among the green highlights of this year's Budget was the establishment of a $100m Green Investment Fund designed to drive a transition to a sustainable economy, a $181.6m cash boost for the Department of Conservation, a $15m top-up for the Sustainable Farming Fund and $3.1m for a new unit to police the Resource Management Act.
A series of green spends estimated at $618m came on top of public transport projects valued at up to $13.5 billon, including light rail from the Auckland CBD to the airport and a new billion-dollar fund for safe cycle and walkways.
But analysis showed that some environment areas were down on previous year's spend.
They included funds for the Ministry for the Environment to buy or develop assets ($1.34m, down 25.8 per cent), for implementing support around RMA management policy and practices ($12.9m, down 12.1 per cent), developing a national carbon accounting system to meet obligations under the Kyoto Protocol ($2.25m, down 37.8 per cent) and investigation and management of contaminated sites ($4.24m, down 38.8 per cent).
The well-signalled Green Investment Fund (GIF) would get a $100m kickstart from the Government, and aimed to attract billions of dollars in private investment to attract new jobs and wealth from green business.
"It's the greenest Budget ever, a win for our people and planet, and represents transformational change," Green Party co-leader and Climate Change Minister James Shaw said.
Shaw said the GIF would "stimulate significant private-sector finance" into the low-emissions projects and businesses.
"In places like Australia, the UK and some US states, green investment funds have been hugely successful, attracting capital to fund low-carbon transitions and reduce climate pollution," he said.
"As Mōhio's recent climate-finance report states, global capital is already shifting into climate-aligned investments."
Set to be established by the end of the year, the fund would repay initial Crown operational funding once self-sustaining, Shaw said.
Elsewhere in the climate space, an extra $14m would be spent passing a Zero Carbon Act, amending New Zealand's emissions trading scheme, establishing an independent Climate Change Commission and continuing efforts to make good on targets set under the Paris Agreement.
In the conservation space, as announced on Saturday, $181.6m would be spent over four years, marking a funding boost for the Department of Conservation.
That included an extra $81.3m in operating funds for predator control, enabling DoC to battle possums, rats and stoats over more than 1.8m hectares.
Conservation Minister Eugenie Sage said DoC's pest control improves forest health and the breeding success of threatened species like kaka, kea, rock wren, whio and bats.
"When 4000 of our native plants and animals are threatened or at risk of extinction, every single conservation dollar counts."
Also banked was $16.2m for DoC to strengthen its core capability and capacity, $5.5m to improve tourism management with new strategies in areas like transport and waste management, and $2.6m to fund better protection of the South Island's biodiversity-rich Mackenzie Basin.
"The total Vote Conservation baseline will have increased by an additional $60.2m annually by 2021/22, representing a 13 per cent increase on the 2017/18 conservation budget," Sage said.
Meanwhile, $3.1m has been allocated over four years for a new unit to oversee the Resource Management Act (RMA), which is itself set to be reformed over coming years.
"At present compliance, monitoring and enforcement actions are somewhat variable across councils," Environment Minister David Parker said. "The unit will improve the consistency, effectiveness and transparency of council enforcement of RMA rules and decisions."
Under the RMA, local authorities are delegated responsibility for the everyday management of land, freshwater and other resources, and for ensuring that growth and development occurs within the environmental bottom lines of the RMA.
These responsibilities include making local plans and rules, and processing and deciding resource consent applications.
Land use was mainly the responsibility of district and city councils, and freshwater use and quality that of regional councils.
"The establishment of the oversight unit will complement guidelines developed by councils to meet their responsibilities," Parker said. Legislative reforms requested by councils, such as extending the limitation period for prosecutions from six months to 12 months, would be considered as part of the RMA reforms.
Other big figures in the Vote Environment package were $1.7m over the next two years for an investigation into sites contaminated by per- and poly-fluorinated alkyl substances - mainly fire-fighting foam - and $8m of new operating funding over the same period for the Environmental Protection Authority.
Shaw and Agriculture Minister Damien O'Connor further announced $15m of new operating funding over the next four years for the Sustainable Farming Fund (SFF).
"The Sustainable Farming Fund encourages unique collaborations among farmers and growers, scientists and researchers, iwi, local government and others who are making a real difference for our rural communities and the wider primary industries," O'Connor said.
There had been an oversubscription to the fund in recent years, meaning good projects aren't getting a look-in because the previous Government did not provide enough investment for the fund, O'Connor said.
In the last SFF round, 86 eligible applications were received but only 28 of these could be accepted.
KEY ENVIRONMENT SPENDS
$100mfor Green Investment Fund
• $181m for DoC
• $3.1m for new RMA watchdog
• $15m for Sustainable Farming Fund