Brothel signs coming to residential Auckland
Author

Publish Date

Tue, 14 Jul 2015, 9:31AM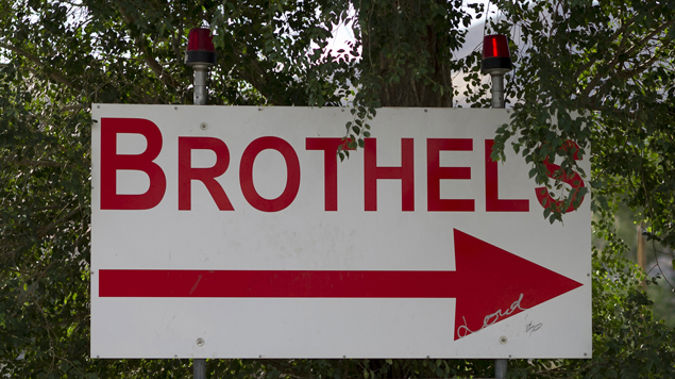 Brothel signs coming to residential Auckland
Author

Publish Date

Tue, 14 Jul 2015, 9:31AM
Brothels in residential Auckland will be allowed small signs advertising their sex services under new council rules.
But flashing lights or sexualised shapes and images are being ruled out.
The move is part of Auckland Council's review of different bylaws inherited from seven councils.
The replacement regional bylaw is effective from October 1.
Specialist local government lawyer Dr Grant Hewison said: "This is a significant change.
"Under the legacy Manukau City Council Brothels Bylaw, signs could not be visible from a residential zone. Now signs advertising commercial sexual services are permitted in residential zones.
"The bylaw also prohibited words that were sexually explicit, lewd or offensive, whereas the new bylaw does not address these matters."
Prostitutes Collective regional coordinator Annah Pickering said brothels in residential areas were small, owner-operated businesses.
"They work from home and tend to be discreet." However, Family First NZ national director Bob McCoskrie criticised the changes..
"When the Prostitution Reform Act was pushed through, one of the areas they were specific about was advertising and part of that was to protect families," he said.
"Our understanding was that a red light district would be a specific area and that it would be out of sight of families and children and also there were strict regulations around signage in those areas."
Former signage bylaws stated that sex premises' signs should not be visible from a residential zone or a public place.
The chairman of the council hearings panel which approved the signage bylaw, George Wood, said no one had asked for the residential signs but replacing the bylaw by October was legally necessary.
"When we looked at it, the message was that any complaints would be dealt with by the Advertising Standards Authority or the Human Rights Commission," he said.
The present bylaws banned display of words, images or models (human or mannequin) which in the opinion of the council were sexually explicit, lewd or otherwise offensive.
"It's not council's job to precisely be the judge of what's considered to be objectionable or lewd in its wording," said Mr Wood.
"I also think brothels are careful not to heighten concerns of the community that they are operating in their particular area and they tend to ensure their signs are not high-profile or objectionable."
Council bylaws enforcement manager Max Wilde said the signage bylaw specified standards for signage content, with the same rules applying to other businesses.
The last registered figures for brothels was 20 in the former Auckland City Council area, three in Manukau and three in the North Shore.
Mr Wilde said the intent was to allow brothels to operate as normal businesses, subject to planning requirements under the Unitary Plan.
Since July 1 last year, brothels have not required a health protection licence to operate in Auckland.
New regulations - Sex Services Advertising Bylaw:
• Publicly visible signage no bigger than 0.33sq m allowed for in residential zones or 1sq m in all other zones.
• To be mounted to fence or wall of premises.
• Can contain name of the operator or registered business, street number, telephone number.
• Flashing lights, changeable messages, sexualised shapes or images not allowed.