Brace yourself for petrol at $3 a litre
Author

Publish Date

Sun, 13 May 2018, 12:52PM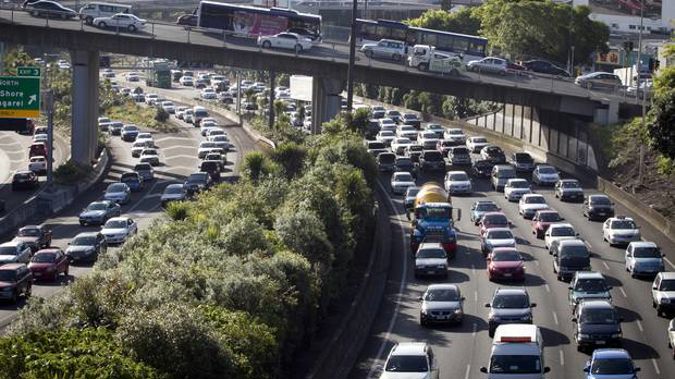 Brace yourself for petrol at $3 a litre
Author

Publish Date

Sun, 13 May 2018, 12:52PM
Never mind the local politics – regional fuel taxes and price inquiries - we're about to get a shock at the petrol pump.
Oil prices spiked to their highest level since 2014 last week as US President Donald Trump pulled out of the Iran nuclear deal and threatened to impose new trade sanctions.
By close of play on Friday Brent Crude Oil was trading above US$77 (NZ$111) a barrel.
That's a 25 per cent rise since its most recent low in February. It is a rise of about 90 per cent since the price hit rock bottom in January 2016.
Oil prices crashed in 2014, plunging from $144 a barrel to a low of just above $57.
Before the GFC they had traded as high as $193 per barrel.
So - without excusing any unfairness in regional pricing or grumbles about tax - it's safe to say petrol prices were always going to be on the rise.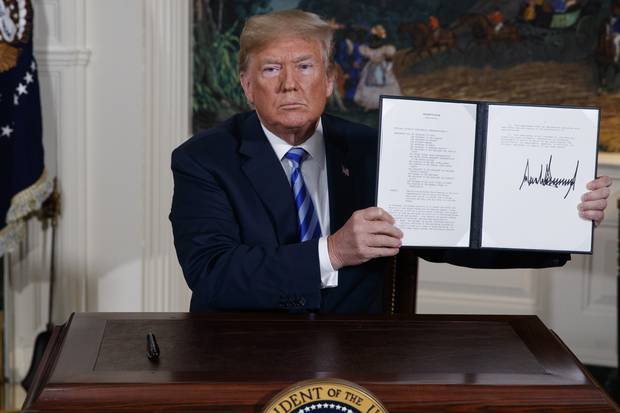 President Donald Trump shows a signed Presidential Memorandum after delivering a statement on the Iran nuclear deal. (Photo / AP)
It's also likely a rise was on the cards regardless of Trump's latest decision - but it hasn't helped.
And you don't have to be a raving conspiracy theorist to see oil prices and US foreign policy have a long and intimate relationship - particularly when comes to the Middle East.
Perhaps it is a complete coincidence that Trump's latest move has delivered a big shot in the arm for the US shale oil and gas industry – which is expected to kick back into life after three years of recession.
Perhaps it is all part of his nefarious carbon-fuelled master plan.
More likely it's somewhere in between, an additional benefit that added a tick to the "pros column" when he was assessing the merits of pulling out of the Iran deal.
Regardless, it has had an immediate impact, accelerating the oil price rise and even reigniting Wall Street markets as investors piled in to energy stocks.
It all looks like a win-win for the US economy, unless you count the environmental cost or the risk of it backfiring and causing a war - which Trump and his supporters clearly don't.
Meanwhile, back home the politics of petrol don't look so good for the Government.
For the average business owner or consumer it's going to be a lousy time to raise revenue by adding fuel taxes.
The opportunity to do it more painlessly was there for the taking from 2014 until late last year – regular price falls were so common drivers would hardly have noticed.

National did hike the tax on a nationwide basis but rejected calls from Auckland mayor Phil Goff to allow a regional levy because of an ideological opposition to allowing more revenue collection in the regions.
So it's going to hurt a bit on July 1.
Typically, thanks to the slow machinations of politics, we may be about to do the right thing at the wrong time.
Oil prices spiked to their highest level since 2014 last week as US President Donald Trump pulled out of the Iran nuclear deal and threatened to impose new trade sanctions. (Photo / AP)
To make matters worse the Kiwi dollar is expected to fall further compared to the US dollar, putting more pressure on local pump prices.
I know I've written that before – me and every currency commentator for the past five years, probably.
But the US economy has taken a lot longer than expected to get off the ground.
This time around the rate hikes have begun - sometime before September the US Federal Reserve is expected to lift the official cash rate to two per cent - taking it above New Zealand's official cash rate (1.75 per cent) for the first time since 2001.
Back then the Kiwi dollar was worth less than US$50c.
I hate to think about what we'd be paying for petrol if the kiwi went that low again - or if oil went as high as $193 a barrel.
Are you ready to pay $3 a litre - it's not that far-fetched?
And it's not just your car, it is transport costs on almost everything you buy, air travel and production costs for anything made of plastic or synthetic materials.
As much as we are trying to get off the stuff, the price of oil flows through everything in a modern economy.
At a big-picture level inflation has been so low for so long the economy can cope with a bump in prices - but can you?
(Photo / Duncan Brown)
If it turns faster and sharper than expected it poses a real risk.
We're so used to cheap oil and cheap consumer goods that a sudden change in the inflation dynamic could throw things right out of balance.
Meanwhile, calls for a broader inquiry into the local petrol market are likely to grow and may prompt the Government to seek more transparency from the industry.
There may be some merit to that - especially if you live somewhere like Levin.
Just don't expect it to make any difference other than at the margins of local competition.
I won't predict this is the age of cheap petrol coming to an end - because US shale miners still have the potential to flood the market again as they did in 2014.
But it does look like it is over for the foreseeable future.