Biosecurity under scrutiny as disease outbreak spreads
Author

Publish Date

Thu, 18 May 2017, 6:55am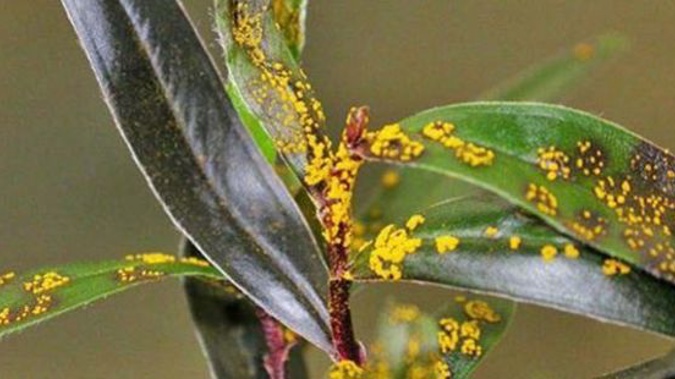 Biosecurity under scrutiny as disease outbreak spreads
Author

Publish Date

Thu, 18 May 2017, 6:55am
Further questions are being asked about the state of the country's biosecurity systems as an outbreak of a potentially destructive plant disease spreads around the country.
A nursery in Waitara, northeast of New Plymouth, is the latest site where the fungal disease has been found, hundreds of kilometres south of the two known sites in Northland.
Myrtle rust, which appears as bright yellow or orange powdery patches on leaves of myrtle plants, poses a serious threat to some of our most cherished plant species, including pohutukawa, manuka, feijoa, and rata.
Severe infections can kill plants.
Northland MP and New Zealand First leader Winston Peters believes the outbreak is further evidence of biosecurity failures at the border, rather than the disease being blown here from Australia.
"A chance that it came all the way across the Tasman Sea and landed...somewhat suggests this lousy excuse is designed to protect the government's appalling record on biosecurity," he said.
Feijoa Growers Association manager Ian Turk says feijoa plants are particularly vulnerable to the disease, and the industry's on edge.
"We're very concerned about having a new fungus in New Zealand that could have an impact on production from our orchards," Turk said.
"[We'll] all be out there looking for it on their trees, I'm sure."