Beloved children's author 'honoured, excited and puzzled' by Order of Merit
Author

Publish Date

Sat, 30 Dec 2017, 10:58AM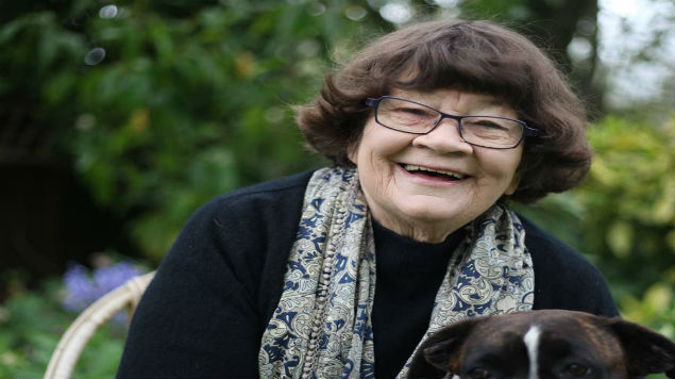 Beloved children's author 'honoured, excited and puzzled' by Order of Merit
Author

Publish Date

Sat, 30 Dec 2017, 10:58AM
Generations have been raised on her words, and now Joy Cowley is being thanked with our very highest honour.
She's being honoured in today's New Year Honours with the New Zealand Order of Merit.
It follows a writing career which began in the 60s and has given endless young Kiwi readers delight.
However, despite her lengthy and prolific career, the 81-year-old was a little taken aback to receive the honour.
"It is an honour and it is exciting and I'm still puzzled as to why I got it."
When Cowley received the official letter advising her of the honour she was in such disbelief her brain froze.
"At the same time, there was this lovely feeling of being recognised as somebody who loves this country."
Cowley is best known for children's fiction, including classics The Silent One, Bow Down Shadrach and its sequel Gladly, Here I Come.
The well known author knows she's been around a long time and that she is aware of her influence.
"So many of the people I meet know actually learnt to read on my books. That is a wonderful feeling."
She said it's a lovely connection, and she feels like New Zealand is her family.
Prime Minister Jacinda Ardern has high praise for Cowley
In a statement, Ardern said her work is treasured at home and overseas, and her books have brought delight to many young New Zealanders.
Ardern, who is also the Minister for Arts, Culture and Heritage, said the 26 people awarded honours for arts and culture are the second biggest group in the list.
Cowley is the 19th Member of the Order of New Zealand, which can only have 20 living members at a time.
She has previously been made an Officer of the Order of the British Empire and a Distinguished Companion of the New Zealand Order of Merit.