Beehives could take the sting out of homelessness
Author

Publish Date

Thu, 16 Jun 2016, 6:17pm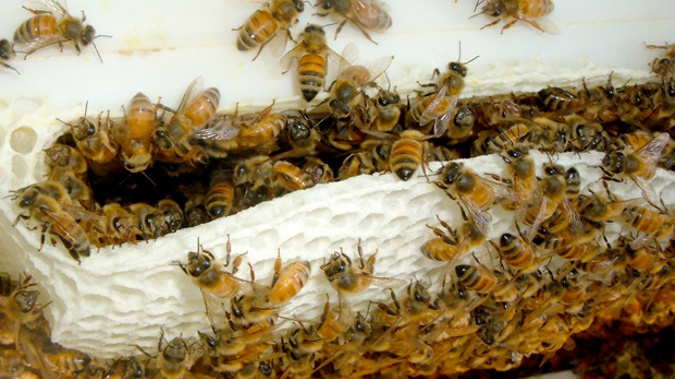 Beehives could take the sting out of homelessness
Author

Publish Date

Thu, 16 Jun 2016, 6:17pm
Could beehives be the answer to tackling homelessness?
A scheme to employ the homeless to harvest honey from urban beehives has won an international business award.
But Victoria University student Kate Burn, who led the team behind the concept, said there are currently no plans to make the idea a reality.
"Yeah it could be a really great way to minimise unemployment, but it's probably just implementing it and seeing if it could actually gain momentum."
Under the plan, beehives would be built on the top of buildings in major cities, with the homeless paid a wage from the money made selling the honey.
Ms Burn said the proposal was developed for Johannesburg, but could work well in New Zealand.
"In Wellington, there are some beehives going on top of business and I think there's potential to make a social movement around it."
The concept won this year's Global Enterprise Experience business competition, chosen from a field of 111 entries.