Bed sheets used to clean window at Taupo motel
Author

Section

Publish Date

Friday, 29 December 2017, 6:09p.m.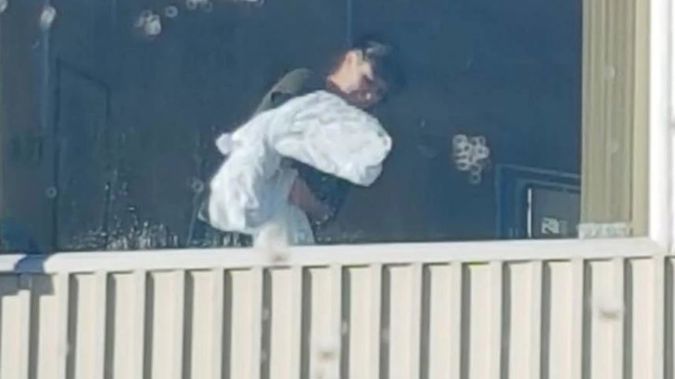 A bed sheet stripped from a guest's bed has been used as a window cleaning cloth at a North Island lakefront motel.
A holidaymaker who spent the night at the Tui Oaks Motel in Taupo was stunned to see a cleaner using the same white sheets she had just slept in to make the windows sparkling clean.
As she checked out of the motel she looked up to the room where she spent the night and watched a cleaner use the scrunched up sheet as a cleaning rag.
"We had just checked out at 9.30am and hopped in our car, looked up to the room we had been staying in and saw the cleaner 'cleaning'," said the woman.
The incident took place in June.
A spokeswoman for the motel said this was "definitely not" standard cleaning practice at the motel and rags were provided to wipe down condensation from windows.
"We use old rags from old towels that have been cut up," she told the Herald.
The spokeswoman confirmed that after looking into the incident a sheet was used in this "one-off" instance.
The sheet was promptly bagged and sent to an off-site commercial cleaning premises where it was professionally laundered, she said.
Hospitality New Zealand spokeswoman Rachael Shadbolt said it seemed very odd to use a sheet off the bed to clean windows and it didn't sound like normal practice.

"If staff are doing something that they're not meant to be then it gives them the opportunity to look into it," she said.
"It's very unusual and hopefully it's an opportunity for management to put that right quite quickly."