Authority rules electricity company allowed to introduce solar tax
Author

Publish Date

Thu, 14 Jul 2016, 5:54AM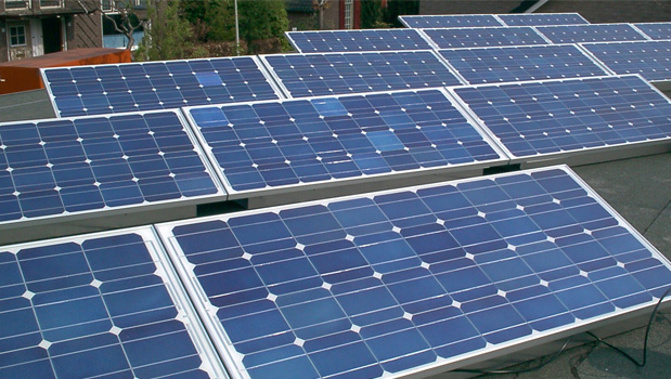 Authority rules electricity company allowed to introduce solar tax
Author

Publish Date

Thu, 14 Jul 2016, 5:54AM
The Electricity Authority says the home-owner who producers their own power through solar has an 'artificial advantage' over other power generators such as large hydro, wind and coal generated electricity, and in doing so disadvantages other customers using those power sources.
The authority has ruled the Hawkes Bay lines company Unison isn't breaking any laws under schedule 6.4 of the Code which sets pricing principles for large scale power generators connected to local lines companies.
It's believed to be the first ruling of its kind in New Zealand.
It found schedule 6.4 doesn't pertain to tariffs between distributors and retailers, and so Unison did not breach the Code by introducing a new tariff for electricity retailers.
While the authority doesn't state in its decision on Tuesday whether the laws need to be updated to allow for new power generators such as solar generation by home owners, it is presently consulting on the removal of schedule 6.4 from the Code because it creates an unfair advantage to some power generators and increases costs for consumers.
Chief Executive of the Electricity Authority Carl Hansen said the three sources of power; small scale solar generation provided by home owners, the distributed generators connected to lines companies, and the grid-connected generators such as large hydro, wind, coal and gas, are treated differently under the Code.
The home owner who produces their own power, such as from solar panels, is artificially advantaged by the current pricing arrangements of most lines companies, but the home owner is disadvantaged when it comes to using systems such as the Tesla wall pack and the charging of electric vehicles.
The distributed generators connected to lines companies are presently advantaged over other power generators. "Under the current approach to ACOT, distributed generators are paid to operate to avoid transmission charges rather than to defer or reduce transmission investments and costs. This just leads to higher transmission charges on other distributors and their consumers, which is a 'pass the parcel' outcome that's of no benefit to consumers overall."
Lastly the grid connected power generators such as large hydro, wind, coal and gas are unfairly disadvantaged in some cases.
Greenpeace Climate Campaigner Simon Boxer said the fact they see the solar user as advantaged, and coal as disadvantaged, is a blatant admission that the authority supports dirty fossil fuel power providers over the consumer's choice of clean energy.
He said it's an extraordinary move to make only months after New Zealand signed the Paris Climate agreement which talks about phasing out fossil fuels.
Mr Boxer said the electricity watch-dog is trying to discourage people from solar because it could ruin power company's profits.
"They've really decided to pick a fight with New Zealanders and side with the big power companies, their dirty energy and their high profits."
He said the authority's in deep trouble with consumers who effectively see it as a tax on the sun. He said solar users are now exploring how to get off the grid completely and the technology is becoming available to make it easier for them to do so.
They're asking Energy Simon Bridges to intervene in what they say is an electricity watch-dog that can no-longer do its job.
"The energy Minister Simon Bridges should now be intervening because the Electricity Authority as a watch dog is now off the leash and we need to bring this watch-dog to heel."
Take your Radio, Podcasts and Music with you