Author hits back: 'Teenagers aren't that stupid'
Author

Publish Date

Tue, 8 Sep 2015, 11:45am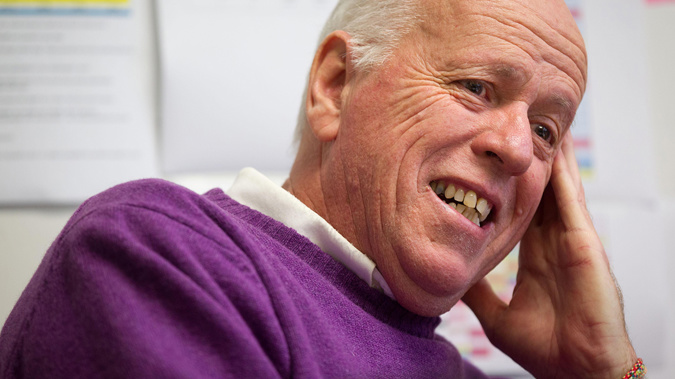 Author hits back: 'Teenagers aren't that stupid'
Author

Publish Date

Tue, 8 Sep 2015, 11:45am
UPDATED 3.12PM: The author of a banned book doubts his novel will entice teenagers to have sex.
'Into the River', which won Book of the Year at the 2013 NZ Post Children's Book Awards, has been banned from sale or supply after a complaint from conservative lobby group Family First.
The story follows a Maori boy and his problems with bullying. It also features sex and drug use.
The president of the Film and Literature Board of Review Don Mathieson QC slapped an interim ban on the book pending a review of the Censor's decision to make the book available to all readers instead of R14.
It is the first time a book has been banned by the Board of Review in 22 years.
Author Ted Dawe said teenagers use literature like his as a reference point and they'll have - or not have - sex with or without his book.
"I'll tell you one thing, teenagers hate being patronised and they hate being not included," he said. "That's why I write the way I do. I don't think people will be encouraged or take drugs. I don't think teenagers are that stupid."
"My book isn't exploitative, it's not erotic, it's a serious work of artistic and social import, and that's the difference. If they can't see that difference, I can't explain it to them."
Dawe also said groups who have made complaints resulting in a temporary removal of the text from shelves are pushing their beliefs on others.
"I just don't want them dictating to me and to other people what we can and can't say. That's when they exceed the bounds of their freedoms and impinge on other people's."
Dawe also reiterated his book is aimed at teenagers not children.

Victoria University English lecturer Dr James Meffan agrees with the author, saying the novel is not harmful to teens, and in fact discussion of important issues reduces harm.
"Given that most of our teenagers are carrying small computers around in their pockets, the idea that one single book causes harm would seem to be fairly slender," Meffan said.
Attorney-General Chris Finlayson said the ban was a worrying development.
"I don't know anything about the book but on first principles, one has to be very careful around banning things, even on an interim basis because of the chilling effect it has freedom of expression and freedom of speech," Finlayson said.
Family First's National Director Bob McCoskrie said the book describes sex and drug-taking in very explicit detail.
"Freedom of expression shouldn't trump protection of kids and also the public good. But we're also challenging the process whereby the censor can undermine a decision made by the Board of Review."
"The Board has made a decision based on an appeal, but then the Censor's office has come and undermined that appeal. It shows that there's problems with the process as well."
It is illegal to sell or distribute the book in any way. Having a personal copy wouldn't be in breach of the ban, but sharing it with someone else would be.