Auckland's SkyPath could be Govt funded
Author

Publish Date

Sat, 15 Jul 2017, 7:18am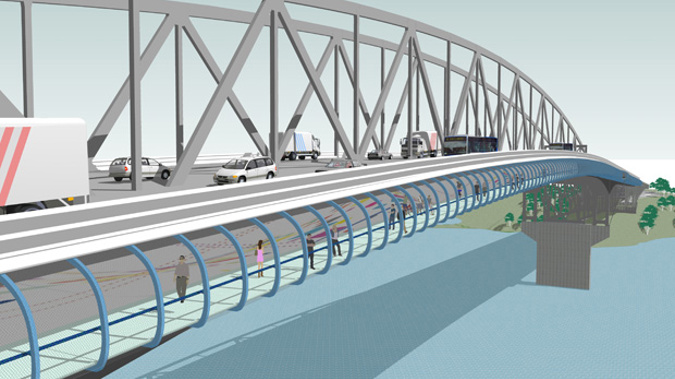 Auckland's SkyPath could be Govt funded
Author

Publish Date

Sat, 15 Jul 2017, 7:18am
After a series of setbacks, the Auckland Harbour Bridge SkyPath could be Government funded.
Downer Construction withdrew from the project then the SkyPath Trust withdrew from the public-private partnership to build and toll it.
The solution is now for it to be funded under the Government's Urban Cycleway Program which becomes available next year.
SkyPath project director Bevan Woodward said the Government now needs to get its head around not delivering the project as a public-private partnership.
"But they'll quickly come round because it's really such a no-brainer to get SkyPath delivered without a toll, without the underwrite required on ratepayers."
"If we can avoid 25 years of tolling SkyPath users and 25 years of the project requiring a revenue underwrite by Auckland ratepayers, then we think that's a great thing."