What the Hop? Man's long fight for $12.15 Auckland Transport refund
Author

Publish Date

Sat, 18 Nov 2023, 2:39PM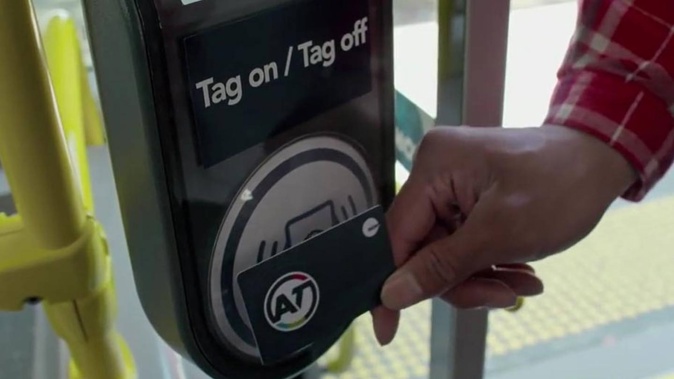 What the Hop? Man's long fight for $12.15 Auckland Transport refund
Author

Publish Date

Sat, 18 Nov 2023, 2:39PM
Auckland Transport are refunding a man's $12.15 Hop card balance after he threatened a small claims dispute against its chief executive over long delays to get his money back. 
The man, who didn't want to be identified, told the Herald he'd been fighting Auckland Council's transport arm for two and a half years over the tiny balance. The card, which allows for cashless payments on Auckland public transport, had expired after six years of not being used. 
In an emailed response, Auckland Transport (AT) said the man first contacted them in January this year. But they also said the wait for a refund had been "unacceptably long". 
"This week our customer service team apologised to a customer who had been waiting unacceptably long to have an AT HOP refund processed." 
The man was told by AT's team in January how to get the remaining balance from his Hop card, Auckland Transport said. 
"Unfortunately, this wasn't processed by our team at this time, but we have now processed it this week for payment and the customer will receive their funds in the next pay run. 
"Following this issue being raised our teams are assessing our processes to ensure delays like this are less likely to occur in future." 
Hop cards in action during rush hour in Auckland. Photo / Sarah Ivey 
Under the Hop card terms of use, holders of registered cards can apply to cancel them and receive a refund equal to the remaining balance within 14 days of AT receiving the application. 
But he'd been trying to get his money back since April 12 2021, the man said. 
"[Each attempt] has been continually obstructed and denied." 
In September this year it seemed a resolution was imminent after he received an email from AT's customer care administrator asking him to fill out a claims form and provide his bank account number, with a follow-up email on September 8 saying the refund would be processed within 14 working days. 
But by September 29, no refund had occurred, prompting the man to email AT again. He received no response to this email or further email inquiries on October 3, 11, 18 and 19. 
"Still no progress," he wrote in his October 11 email to the transport behemoth. 
"Can you ask finance to process my claim?" 
Auckland Transport chief executive Dean Kimpton. Photo / Michael Craig 
The man lodged a formal complaint and, on October 20, took his issue to AT chief executive Dean Kimpton.  
"Kia ora Dean. I haven't received my refund and customer care staff haven't replied. I'd be grateful if you could help settle this small matter as it has dragged on far too long," he wrote. 
Kimpton didn't respond and the matter was passed back to customer care, this time to a different staff member than before. 
AT responded to the man's formal complaint on October 25, saying it too had been passed on to customer care to deal with. 
"It's been more than a week," he wrote back, "but [the customer care staff member] hasn't been in touch. Any update will be appreciated." 
On November 1, AT emailed the man, apologising for the delay and promising the refund would be processed. 
"I sat down with the person in charge of this team in order to check on your refund, and it was confirmed to me that this was not processed," AT's customer care staff told him. 
"I further apologise for this, and have escalated this as necessary," the AT staffer wrote. 
"I have made sure that the refund to your bank account is being processed now, and I expect you to see the refund in your account within 10 business days. 
"If you do not have it by then, please let me know and I will chase this for you." 
Eleven business days later the man sent AT another email. 
"The refund still hasn't been transferred." 
Raphael Franks is an Auckland-based reporter who covers breaking news. He joined the Herald as a Te Rito cadet in 2022. 
Take your Radio, Podcasts and Music with you