Auckland pays tribute to victims of Paris massacre
Author

Publish Date

Fri, 9 Jan 2015, 6:25PM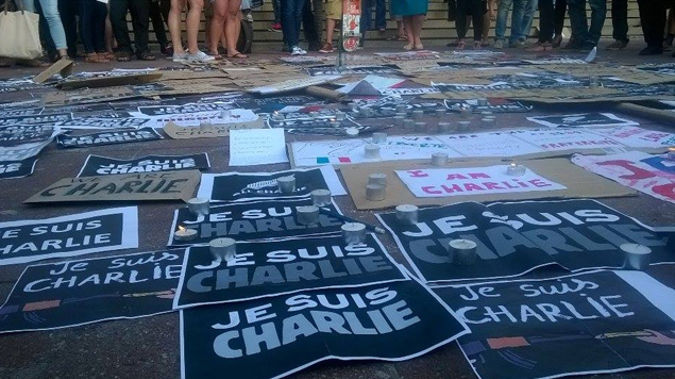 Auckland pays tribute to victims of Paris massacre
Author

Publish Date

Fri, 9 Jan 2015, 6:25PM
UPDATED 7:21pm: Auckland's added its voice to the outcry against the Paris massacre.
Over 600 people including French nationals, tourists and New Zealanders of all ages gathered in Aotea Square this evening.
Reporter Matiu Workman was there.
"The mood was sombre but defiant as gatherers held signs and banner with the iconic Je Suis Charlie message scrawled across.
"Then there were passionate renditions of France's national anthem, reminding the supporters that they'd overcome terror before and they're determined to do so again."
Matiu Workman says there's been a real sense of solidarity amongst the crowd.
He says freedom of speech has been a running theme at today's event.