Auckland man killed in Afghanistan bomb blast
Author

Publish Date

Sun, 28 Jan 2018, 2:33PM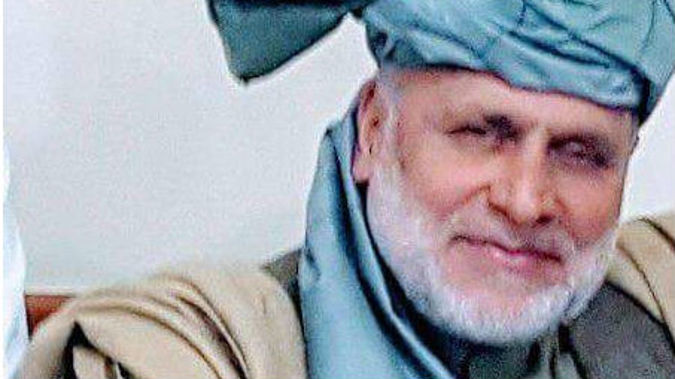 Auckland man killed in Afghanistan bomb blast
Author

Publish Date

Sun, 28 Jan 2018, 2:33PM
A member of Auckland's Muslim community is understood to have been killed in a bomb blast in Afghanistan.
The Taliban suicide bombing in the capital Kabul killed at least 95, and injured 158.
The man is understood to be Hashem Slaimankhel, originally from Afghanistan, and an elder member of the New Zealand Muslim Association.
Secretary of the Ponsonby Mosque Firoz Patel said he was informed by family members of Mr Slaimankhel at six o'clock this morning.
Patel said he was widely respected, and the community will mourn his loss.
"We already are with the family at their house at present, and then we will do another prayers in the mosque."
Patel became choked up remembering Slaimankhel, saying: "He will support the community at any risk and he was a man who would help anybody at any time."
The Ministry of Foreign Affairs has been contacted for comment. 
Slaimankhel travelled to Afghanistan with his daughter in law, who is understood to be safe.
US President Donald Trump has condemned the Taliban suicide bombing.
"I condemn the despicable car bombing attack in Kabul today that has left scores of innocent civilians dead and hundreds injured," Trump said in a statement.
"This murderous attack renews our resolve and that of our Afghan partners," he said.
"The Taliban's cruelty will not prevail."
Security forces inspect at the site of a deadly suicide attack in the center of Kabul, Afghanistan. (Photo / AP) 
Trump called on countries to "take decisive action against the Taliban and the terrorist infrastructure that supports them".
The bomb was hidden in an ambulance when it blew up at a police checkpoint in a busy part of the city that was crowded with pedestrians.
The Taliban claimed responsibility for the blast, a week after they claimed an attack on the Intercontinental Hotel in which more than 20 people were killed.
US Secretary of State Rex Tillerson said the Taliban's use of an ambulance as a weapon to target civilians in a bombing in Afghanistan's capital "represents inhumane disregard for the people of Afghanistan".
Tillerson said the ambulance attack is "a violation of the most basic international norms".
Saturday's powerful explosion came a week after Taliban militants killed 22 people at an international hotel in Afghanistan's capital, Kabul.
- with content from NZ Herald