Auckland dog attack: Principal says owners need to be 'held accountable'
Author

Publish Date

Wed, 4 Mar 2020, 3:54PM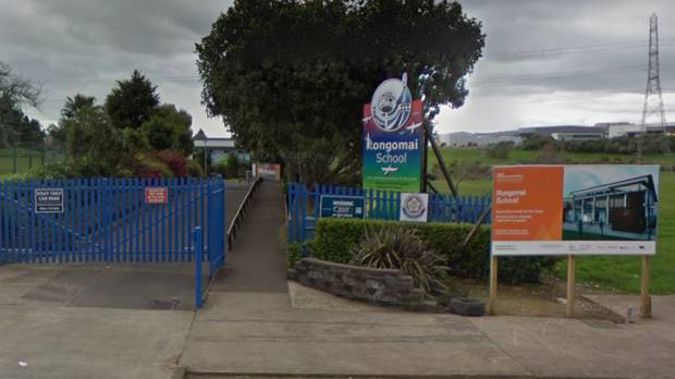 Auckland dog attack: Principal says owners need to be 'held accountable'
Author

Publish Date

Wed, 4 Mar 2020, 3:54PM
The dogs that attacked a 7-year-old boy in South Auckland yesterday ripping "chunks of flesh" from his limbs and leaving him in hospital could still be on the loose.
It also remains unclear who the dogs belong to, but the principal is calling for dog owners to take more care in light of the vicious attack.
The Rongomai School pupil was set upon by two tan-coloured dogs on his way to school yesterday on Preston Rd about 8am.
A teenager nearby ran to the school to raise the alarm with teachers, who immediately called an ambulance and rushed to assist the boy.
He was taken to Middlemore Hospital and treated for bites and scratches to his legs and face.
Principal Paeariki Mataroa-Johnson said the boy suffered "serious injuries" in the attack, but was now out of hospital and at home being looked after.
"He has endured deep cuts to his arms and legs, needed stitches.
"Naturally he will be quite traumatised as well. He is now at home with his parents getting lots of awhi [embraces, cuddles], and we are all sending our best wishes to the brave young man."
Mataroa-Johnson said she was under the impression both dogs had been caught, however Auckland Council's Animal Management confirmed only one dog roaming in the area had been impounded and they were not sure if it was involved in the attack.
Mataroa-Johnson said it was unclear if they were strays or had owners.
"I don't think they are strays, but we are not sure. But I think wherever they have come from, dog owners need to be more responsible and take care of their dogs.
"[The owners] need to be held accountable, need to know what's happened here, that a young boy has been attacked, has been in hospital as a result, needing stitches."
She and her staff had been in regular contact with the boy's family, and had received a "huge amount" of support from the community.
"Animal Management and police are doing a great job, and so too concerned parents and the community phoning in with information."
There were issues with stray dogs in the area, and the school was taking the opportunity to educate their pupils about how to stay safe and to contact Animal Management immediately if they saw any.
Mataroa-Johnson said the community had been "amazing" in its support after the attack.
She praised the actions of the teenage boy who ran to the school to raise the alarm, and offers from parents to walk children to and from school.
"I want to emphasise just how amazing the community support and response has been, and shows just how amazing our community really is."
Auckland Council's manager of animal management, Kerri Fergusson, said they had impounded one dog found roaming in the area, but could not confirm whether it was one of the dogs involved in the attack yesterday.
"In the meantime, if anyone in the community sees dogs wandering in packs or on their own, please do not approach them, but instead call us on 09 301 0101 to report the dogs with as much information on their whereabouts, the time you saw them, and a description of the dogs."
There were 716 dog attacks on people in the Auckland region in the year to June 2019, down from 745 the previous year.
The number of dog attacks on animals also decreased across the same periods, from 890 to 861. However, reports of aggressive behaviour towards people jumped from 1147 to 1276.