Auckland and Christchurch bring new hope for those on kidney waiting list
Author

Publish Date

Tue, 25 Oct 2016, 5:21AM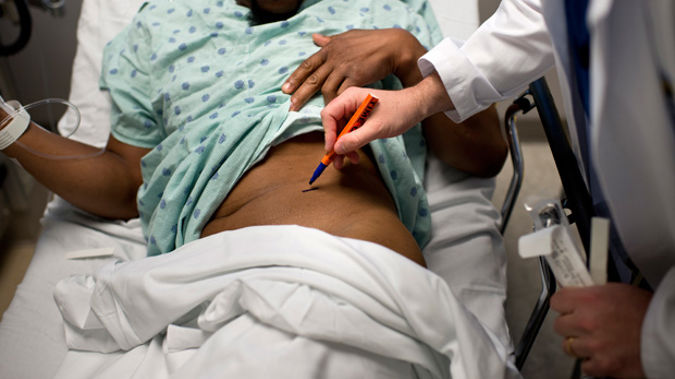 Auckland and Christchurch bring new hope for those on kidney waiting list
Author

Publish Date

Tue, 25 Oct 2016, 5:21AM
New hope for those on waiting lists for kidneys in New Zealand - thanks to the work of Christchurch and Auckland's transplant centres.
The first three-way-donation's been completed using six operations in one day to swap the organs.
Canterbury's got one of the highest donation rates, and one of three donation centres in the country.
Canterbury DHB's Dr Nick Cross directs the national service.
He said recipients with rare requirements used to simply miss out.
"For each of these people they are a willing donor who is healthy and happy to donate them a kidney and understand it's a risk to do it. But they just can't give it to them."
"So the alternatives in the past would just be to say we're sorry, but we can't do it."
He said after a year of preparations, a Christchurch donor and recipient were a third of the participants in New Zealand's first ever triple swap.
"One kidney was removed in Christchurch and sent to Auckland. Two kidneys were removed in Auckland and one of the kidneys got returned to Christchurch. Three recipients, three donors, all on the same day."
Mr Cross said the region played a vital role in the revolutionary transplants this month.
"Canterbury does very well with live donor transplants. There's a high rate relative to the rest of the country. So we've been really at the forefront of live donor transplantation in New Zealand."
He said Christchurch Hospital's cooperation with Auckland has given three donors a new way of finding a match.
"Each could pass a kidney on to the next pair in the chain and then we schedule the operations all on the same day to happen at the two different hospitals."
Mr Cross said they're hoping to carry out another three way swap as soon as they have the organs and staffing needed.