Animal rights protesters call for total ban on rodeo
Author

Section

Publish Date

Monday, 1 January 2018, 7:50p.m.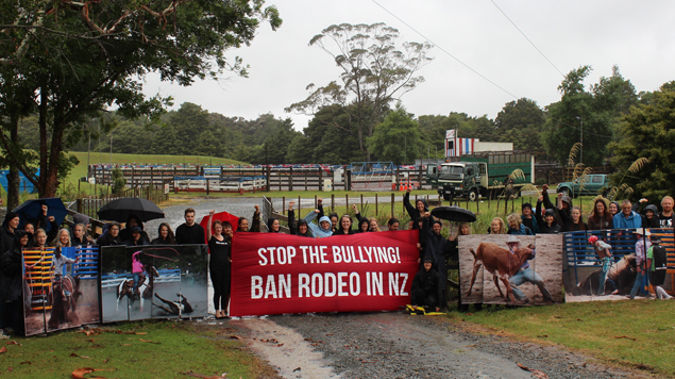 Animal rights protesters outside the 45th Warkworth Rodeo in Northland today called for a total ban on the sport.
A hundred people turned up to wave stop signs at the event, calling for an end to rodeos, which they describe as bullying.
Direct Animal Action spokesperson Apollo Taito said they're hoping the coalition government will be open to their call.
"We haven't had much success with the previous government, but we're quite optimistic with this new Labour-led government."
However, rodeo cowboys are praising what they're labelling as a softened stance from the Green Party.
Two years ago, the Green party accepted a petition to completely ban the sport.
But this year, MP Gareth Hughes will introduce a members bill that will outlaw only calf roping and strapping the flanks of horses.
Rodeo Association spokesperson Michael Laws said it's a clear change of tack.
"That's a considerable back-down from what their position was a year ago.
"I am delighted that at least some reason has entered those ranks."