Animal activists start weekly protest in Dunedin
Author

Publish Date

Tue, 28 Aug 2018, 5:42AM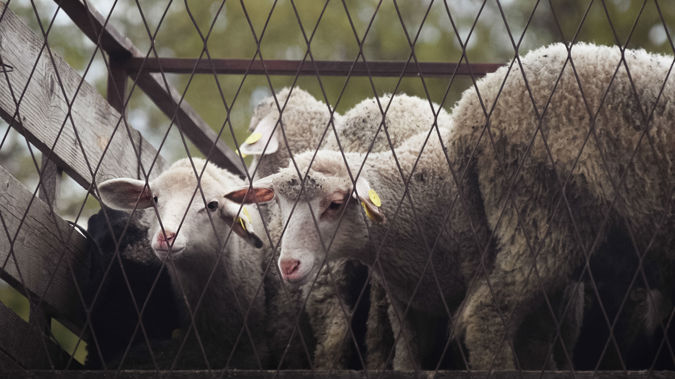 Animal activists start weekly protest in Dunedin
Author

Publish Date

Tue, 28 Aug 2018, 5:42AM
A new peaceful protest will be a weekly sight for Dunedin stock trucks.
Every Tuesday animal activists will gather on a popular stock truck route, carrying placards with messages of empathy for the animals inside.
They will carry signs with messages such as "I see you, I'm sorry" and "your life matters."
Protest organiser Michelle Gillanders says she hopes to make a difference in a non-aggressive way.
"I'm just hoping by me holding up my little banner, even if just one person sees that message and they remember, and it makes them want to change. To me, that's successful."
Gillanders says she doesn't want to create more aggravation by fighting with people to force them to change.
"Even though I really want change in the world for animals, I don't believe change happens by confronting people and creating conflict. It usually tends to make people feel defensive."
Gillanders says instead she hopes seeing their messages of compassion will help people remember their love for animals.